Latest housing market survey shows buyer demand returning following election result
The general election result has provided a genuine fillip to the housing market, according to the latest survey of estate agents by RICS.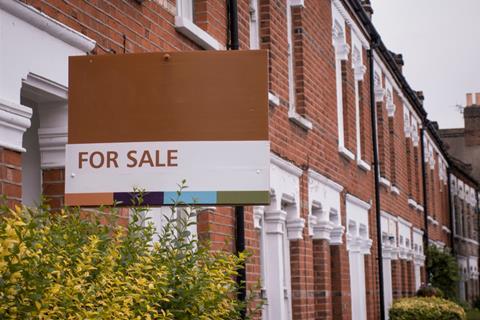 Conducted after the result of the election was known, the survey recorded a significant increase in buyer demand and sales expectations. This included London and the South-east, areas which had been plagued by stagnant or falling demand for some time.
However, RICS said estate agents now expected any increasing activity to feed through in to higher house prices.
The survey's index of buyer demand rose from -5% in November, to +17% in December, the highest number for nearly four years, while the index measuring the number of agreed sales rose to +9% from -6% in November.
This effect was particularly stark in London and East Anglia, two of the weakest markets in recent months, where the sales index reached +22% and +23% respectively.
RICS's index figures are compiled by subtracting the proportion of surveyors reporting declines from the number reporting increases, meaning positive figures indicate that more surveyors are reporting growth than decline.
The survey found that 61% of surveyors now expect prices to rise in their areas in the next 12 months.
Yesterday housebuilder Vistry said it had seen signs of consumer confidence returning, adding weight to anecdotal reports from estate agents of a strong finish to 2019.
JJ King, surveyor at estate agent Andrew Scott Robertson in Merton, south London, said: "The election result saved 50% of our sales," James Perris, surveyor at agent De Villiers in London, said: "The election result has given much-needed confidence to buyers and we have seen an increase in activity and commitment."
Simon Rubinsohn, chief economist at RICS, said the survey provided further evidence that the housing market was seeing some benefit from the greater clarity provided by the decisive election outcome. Potential purchasers appeared to be more comfortable in following through on initial enquiries.
He said: "Whether the improvement in sentiment can be sustained remains to be seen given that there is so much work to be done over the course of this year in determining the nature of the eventual Brexit deal."
However, he said that without an increase in the number of homes coming to market, there would be an impact upon prices. "Given that affordability remains a key issue in many parts of the country, the shift in the mood-music on prices is a concern, with even London expectations pointing to a reversal of course both over the coming months and looking further out.
"This highlights the critical importance of the government addressing the challenge around housing supply."