Housebuilders seek to restock supply of sites after bumper sales, Savills report reveals
The market for residential land grew in the last quarter of 2020 as housebuilders looked to refresh their pipeline of sites following strong sales in the second half of the year.
Latest analysis of the residential land market, carried out by consultant Savills, said that average prices for urban land grew by 0.6% in the quarter, with greenfield sites growing in price by 0.3%.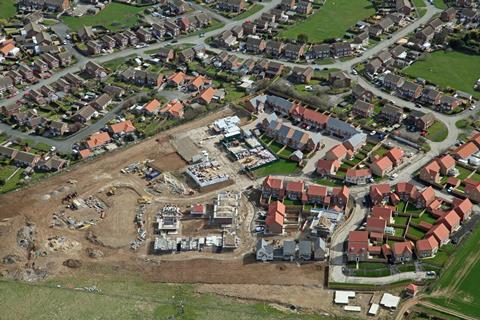 Savills said this resilience in the land market was likely to continue, with housebuilders looking to stock up on sites. Many have been forced to restrict sales due to lack of available stock to sell.
The quarterly survey also said there was likely to be pent-up demand for land, given that some housebuilders bought as much as 70% fewer plots in 2020 due to market uncertainty in the wake of the pandemic.
Many housebuilders cut all land spending after the spring lockdown in order to preserve cash and amid expectations that house prices and transactions would fall.
However, many returned to the land market as demand soared post lockdown, with Taylor Wimpey in June raising £500m on the stock market specifically to buy up sites at good values.
Savills said that smaller sites of 50-100 units in primary locations were most in demand. This was a "sign of risk aversion from parties".
Lydia McLaren, Savills research analyst said: "The strength of the housing market in the second half of 2020 has given land buyers more confidence, but with an eye to risk management."
She added that housebuilders looked to be factoring in the higher costs of meeting growing sustainability standards, which would put further pressure on land values.