Wembley Park developer appoints James Saunders into the top job
Quintain has promoted its chief operating officer James Saunders into the role of the developer's chief executive, following the departure of Angus Dodd.
Dodd led the business from the summer of 2016, overseeing the development of the £3bn Wembley Park build-to-rent scheme in north-west London into one of Europe's largest housing and regeneration projects.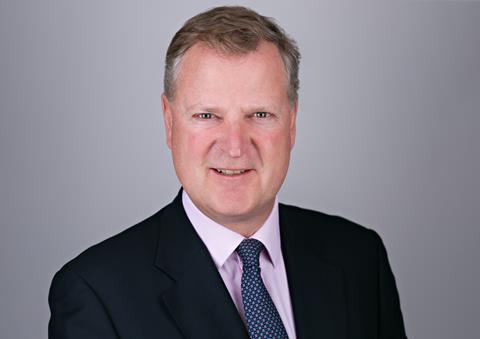 The project, which kicked off in 2004, will see 7,000 homes completed by the time construction work finishes in 2026.
Saunders (pictured), who previously held senior management roles in The Cloud, Coca-Cola and World Sports Management, joined Quintain at the beginning of 2008.
Olivier Brahin, Quintain chairman, said Saunders had the right mix of experience to take on the top job.
Brahin said the new man had "created the strategic direction for marketing, communications and place making that has led to dramatic reconsideration of the Wembley Park area.
"We look forward to his leadership as Quintain accelerates its development of operating subsidiaries, Tipi, the company's build-to-rent platform, and Wembley Park, its estate and asset management vehicle."
Dodd became Quintain's chief executive in June 2016, following its acquisition by private equity firm Lone Star in 2015.
He remained a senior director with the investment group throughout his time at Quintain.
In May investment firm Cheyne Capital announced it was pumping nearly £173m into the Wembley Park scheme to support the delivery of 458 homes across three blocks being built on the Eastern Lands quarter of the development.