Nearly half of firms issued warnings past year, says EY-Parthenon
UK-listed home construction and household goods companies, which include housebuilders, have issued 10 profit warnings in the past year, according to EY-Parthenon.
The strategy consultant's latest profit warnings report showed 45% of FTSE-listed businesses in this category had issued warnings, the highest level across a 12-month period since 2008.
Of the 10 issuing warnings in the last 12 months, six are housebuilders, while four were firms supplying household equipment or furnishings.
All the warnings rom housebuilders cited mortgage market disruption or the impact of rising interest rate rises on volume and prices.
Partner and credit advisory leader Amanda Blackhall O'Sullivan said housebuilders were in a better position to weather the storm than during the global financial crisis as there is not the same level of price or land value shock.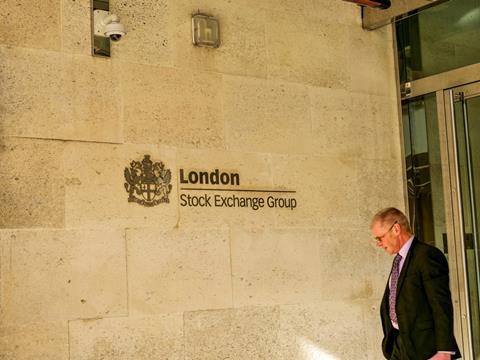 "On the other hand, construction contractors and material suppliers typically operate on higher costs and tighter margins, so may face a tougher period ahead," said Blackhall O'Sullivan.
"Earlier this year we saw smaller construction companies feeling the brunt of unprecedented cost, labour and supply chain stresses, and these will be exacerbated by a slowing housing market.
>>See also: Japan's biggest housebuilder moves into UK market with Lendlease joint venture
>>See also: Home sales 'set to fall by nearly a quarter'
"As these pressures continue, and projects take longer to develop, stress is also moving along the supply chain and more larger suppliers and contractors are feeling the pressure."
A total 76 warnings were issued across all sectors in Q3, with one-in-five citing the slowing housing market as a factor, including eight warnings from FTSE-listed construction and materials firms.