Monthly Zoopla index reports concerns over possible 'overhang' of unsold new build stock
The first signs that post-lockdown housing demand is starting to soften have emerged in the latest monthly index from property portal Zoopla, which reports a drop-off in demand from first time buyers.
The monthly report said that demand from first time buyers had now fallen back to the level seen immediately prior to the covid crisis, given a lack of available finance and increasing fears over economic security.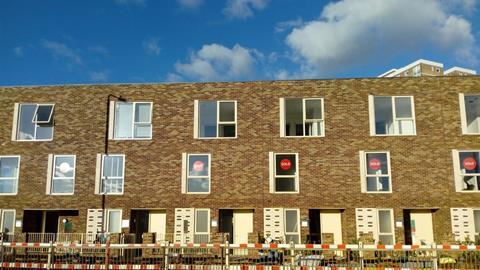 Home sales are increasingly being dominated by moves from existing homeowners, with demand from homeowners remaining in September 37% above pre-covid levels. However, even here, Zoopla said, demand is starting to drop off, after a peak in July.
While demand overall is still running 39% ahead of last year, Zoopla said it expected demand to "soften" gradually over the autumn, despite further lockdown measures being likely to support desires of existing homeowners to move.
It said: "We do not expect much change in current trends over the rest of 2020 although a further moderation in demand is likely as we move further into the autumn."
However, it said there was a risk the rapid increase in new supply seen since the market emerged from the March-June lockdown risked outpacing demand and damaging new build sale prices. The report said: "If demand were to weaken suddenly then there is a risk of an overhang of unsold stock and slowing in sale that would most likely require price reductions to support sales. This process can take up to 6 months to work through the system."
It said the "gap" in the market opening up between first time buyers and existing homeowners was likely to continue for the foreseeable future, as first time buyer demand "weakens in the face of restricted mortgage availability, tighter lending criteria and growing economic uncertainty."
Overall, the firm said house prices were 2.6% up in September on the previous year, with agreed house sales a startling three per cent higher in 2020 to date than in 2019, despite a two-month hiatus in the housing market during lockdown.
Because of the lag on moving from agreed sales to completions, however, Zoopla said it still expected completed sales in 2020 to be 15% below the figure in 2019.
Richard Donnell, research and insight director at Zoopla, said: "First time buyers have been the engine for housing market over the last decade but greater movement amongst existing home owners means a shift in the mix of moving households in 2021."