Market 'buoyed' by uptick in approvals for major projects, says Glenigan
Planning approvals for major housing schemes have increased 79% year-on-year, according to Glenigan.
The analyst said planning approvals for major projects, defined as having a gross development value of £100m or more, had increased 79% in the three months to April compared to the same period last year. Major project approvals doubled compared to the previous quarter.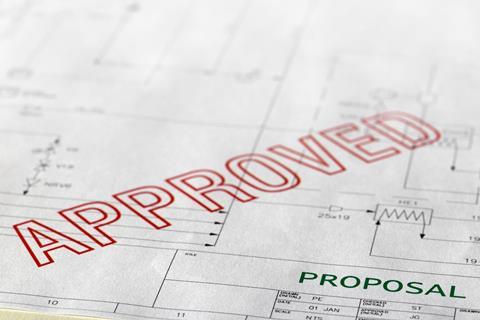 Glenigan said :"A strong pipeline of housing work is encouraging, buoyed by an uptick in upcoming major projects including a £600 million 868-unit development in Southall, London, and a £500 million 1350-unit development in Leeds."
However projects for approvals for schemes worth under £100m fell 8% on the previous quarter and 22% year-on-year.
>>See also: Housebuilding starts plummet in first quarter, says Glenigan
Detailed planning approvals across all construction sectors increased 65% on the preceding three- month period and 27% year-on-year.
Allan Wilen, economic director at Glenigan, said: "While recent forecasts have made for sobering reading, the dramatic uptick in detailed planning approvals should be welcomed, indicating that work is once more streaming back into the pipeline."