Government consults on making new homes more accessible for older and disabled people
The government is considering forcing all new homes to be built to be fully accessible and adaptable to suit older or disabled people.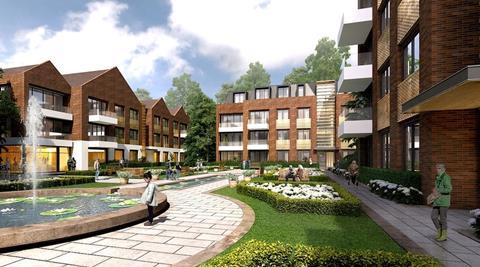 According to a consultation document issued late yesterday, the housing ministry is asking for industry views on changing building regulations to ensure all developments must meet the "category 2" standard for accessibility – broadly equivalent to the old "Lifetime Homes" standard.
Category 2 means a home must be accessible to most people and able to suit older people, those with reduced mobility and some wheelchair users, and is estimated to cost developers an extra £1,400 per home. Requirements include level access front and rear doors, an entrance level bathroom, kitchen and dining area and low height windows.
The standard is already defined in Part M of the building regs, following a government review of the system in 2014, but currently it is not mandatory, though local authorities can require a certain proportion of homes in their area meet it.
In London the London Plan already requires local authorities to ensure that 90% of homes meet the standard, but outside London less than a quarter of new homes are required to meet the standard, according to social landlord Habinteg.
Yesterday's consultation asked for views on four options to improve accessibility for older people and those with disabilities. Three of these included making the existing category 2 standard mandatory with various caveats, with one option raising the possibility of creating a new standard, halfway between the current minimum level and category 2.
The consultation said the cost of developing a home to category 2 was on average £1,400 higher than a house meeting minimum accessibility requirements, with developers bearing the brunt of the expense. In total, it said, changing the regulation would load an estimated £311m a year of costs on developers.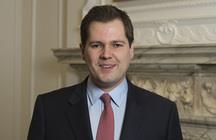 Housing secretary Robert Jenrick (pictured, right) said the covid pandemic had underlined how important well-designed homes were to people's quality of life. He said: "It's vital that we start building more accessible housing for older and disabled people now. People are living longer lives and the proportion of older people in the population is increasing.
"Through considering the best route to raising accessibility standards of new homes, we will help create a society where people can live more independently and safely."
Sheron Carter, chief executive of Habinteg, which used to oversee the Lifetime Homes standard, said she was very pleased the government had responded to calls to make all new homes more accessible. She said: "Habinteg has been campaigning on this topic for a long time and we are really glad the government has now listened to disabled people and is taking action on this vital issue."
Carter said that just 9% of English housing stock provided even the most basic accessibility features, and around 400,000 disabled adults were thought to be living in homes that are neither accessible nor adapted. "The country faces an increasing demand for accessible and adaptable housing and it's vital that we invest now in homes that will stand the test of time," she said.