Controversial conservative thinker was sacked and re-appointed to Building Better Building Beautiful Commission last year
Sir Roger Scruton, a conservative philosopher and government adviser on housing, has died aged 75 after a six-month battle against cancer.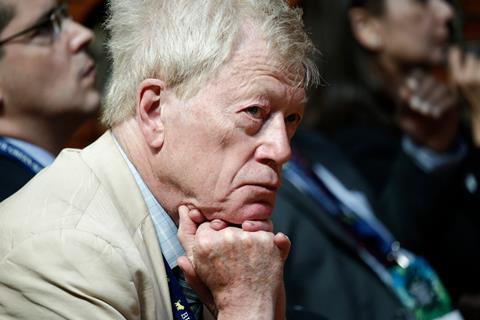 Scruton, who was sacked and then re-appointed as the chair of the government's Building Better Building Beautiful Commision, had written extensively on aesthetics and architecture before becoming a government advisor last year.
A critic of much modern architecture, Scruton's appointment was controversial within the architecture profession. Conservative MEP Daniel Hannan led tributes to Scruton, describing him as the "greatest conservative of our age".
Housing secretary Robert Jenrick said on Twitter that he was "deeply sorry to learn of the death of Sir Roger Scruton. His work on building more beautifully, submitted recently to my department, will proceed and stand as part of his unusually rich legacy."
Jenrick's predecessor James Brokenshire sacked Scruton from the role in April after an interview with the New Statesman in which Scruton was alleged to have made racist and antisemitic remarks. However, the magazine later apologised for taking quotes out of context, and Scruton was re-appointed as co-chair of the commission, alongside Create Streets founder Nicholas Boys-Smith, in July.
The final report of the commission is expected to be released this month.
A statement released by his family on his website said that he had been fighting cancer for the past six months. It added: "It is with great sadness that we announce the death of Sir Roger Scruton, FBA, FRSL. Beloved husband of Sophie, adored father to Sam and Lucy and treasured brother of Elizabeth and Andrea, he died peacefully on Sunday 12th January.
"His family are hugely proud of him and of all his achievements."