Forward orders are also ahead of pre-pandemic 2019 levels, housebuilder says
Persimmon has reported strong demand for its homes in the first few months of the year, leaving it with forward sales of £3bn – nearly 25% ahead of last year.
In a trading update to the City today ahead of its annual general meeting, the £3.3bn turnover housebuilder said that weekly sales per site were not only "well ahead of 2020" – which would be expected given that the comparable period includes a month of the 2020 lockdown – but were also 17% up on the sales achieved in the equivalent period in 2019.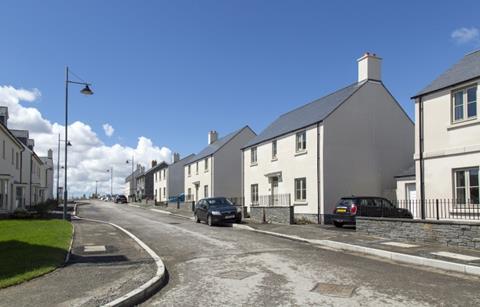 Similarly, it said that the £3bn of forward sales, 23% up on last year, was also an 11% improvement on the same metric in 2019.
The builder, which prior to 2020 faced a series of scandals over build quality and the scale of executive bonuses, said it was successfully rolling out its new unified build quality programme, and continued to appoint independent quality controllers across the group. Persimmon aims to double the number of these by the end of the year.
The firm said it was continuing to score above five-star level for customer satisfaction according to the Home Builders' Federation's key satisfaction survey. It has put achieving a five-star rating at the heart of its improvement plans but missed out on achieving five-star status in the recently announced scores for 2020.
The firm also repeated its pledge to deliver volumes in both the first and second halves of this calendar year at around the level seen in the first half of 2019 – equating to completions of around 15,000 homes.
This would equate to a 10% increase on volume in the covid-hit 2020 year, but still be some way below the 15,855 homes built in 2019.
The firm said the number of sites it was operating on remained around 15% lower than in 2019, in order to mitigate "the risks associated with the cycle". However it is currently investing in land in order to deliver "further growth into 2022".
The firm said it had spent £140m so far this year on 6,000 plots across 29 different sites. It said it recognised "cautious optimism" around economic growth in the UK, but remained "particularly well placed to manage market conditions as they develop", given ongoing uncertainties.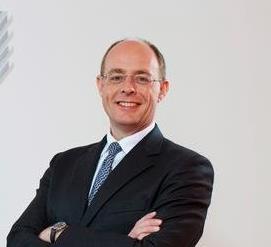 Dean Finch, Persimmon's group chief executive, said the firm had made a "strong start to the year". He added: "Demand for newly built homes remains healthy and the group's sales rates are encouraging.
"Persimmon's high quality land holdings, balance sheet strength and liquidity provide a strong platform to continue to deliver the homes the country needs, underpinning long-term sustainable returns for the benefit of all of its stakeholders."
Shares in Persimmon rose 2% on the news in early trading, before falling back slightly.