Dean Finch says new charge most likely outcome of negotiations with government over cladding costs
UK housebuilders are likely to be expected to pay a further building safety levy following fraught negotiations with the government over the cost of cladding repairs, the chief executive of UK housebuilder Persimmon has said.
Dean Finch said he thought a new levy was the most likely outcome of talks between the industry and government, adding that he had "no doubt" housing secretary Michael Gove would follow through on his threat that developers who don't play ball will be forced out of business.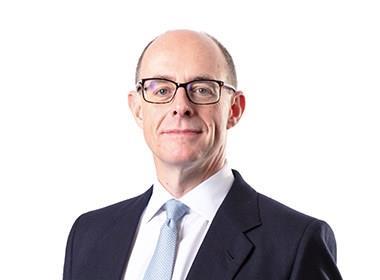 Finch (pictured) made his comments as Persimmon announced full year results for 2021, reporting pre-tax profit of £967m, up 23%, on revenue of £3.61bn.
The results announcement saw the firm confirm a previously announced provision of £75m to pay for the repair of "legacy" buildings affected by the fire safety crisis, a figure Finch said was so far unaffected by recent developments over the issue.
Finch's comments came as rival Vistry backed the Homes Builders Federation's proposed compromise on cladding remediation costs for blocks 11m to 18m in height. Vistry said the cost of remediating blocks in line with the HBF's plan would be between £35m and £50m, but Finch, speaking to analysts after the results were announced, said this cost was already accounted for in its provision.
However, Finch said that he expected the firm would ultimately have to bear more cost, likely in the form of a further industry levy, when negotiations were concluded, though he said he thought it would be "proportionate" and levied "over a 10-year time-frame".
Housebuilders are already due to start paying a new Residential Property Developer Tax from April this year, which the industry says will raise £3bn over the next 10 years, while listed housebuilders claim to have made around £1bn in provisions to cover repairs to their own buildings.
See also>> Gove's cladding remediation fund: what are the rights of housebuilders now?
See also>> Building safety row: is Gove really going to shut down housebuilders?
Despite this, Michael Gove in January said he wanted the industry to pay a further £4bn to repair mid-rise buildings, and last month moved a series of amendments to the Building Safety Bill, giving him the power to stop housebuilders from building out planning permissions or receiving building control approval if they don't comply.
Finch said: "My guess is that later this year we will see a levy, […] I'm guessing at the moment it's going to be prospective rather than retrospective [in application]".
Gove's amendments also saw him propose taking the power to expand a previously proposed levy on new high-rise buildings to cover applications for any new housing scheme.
However, he said that "everything remains on the table" in the current negotiations with government over the contribution that the sector will make.
He said: "He [Gove] has given himself pretty draconian powers, to make sure that those who don't fix their own won't play a part in this industry.
"And I have no doubt he means that. No doubt. And if some developers [are forced to] stop building, whilst that might have been unthinkable in the past, I don't think he thinks that now."
However, Finch said that he believed there was little justification for the demand for £4bn by the government, and that he was optimistic the negotiation would end up at a much more "sensible" figure.
"I've seen the basis for the £4bn, and in my view it is pretty sketchy," he said. "The HBF have done a great piece of work […] and that is producing an order of magnitude lower cost and smaller number of buildings involved [than the £4bn].
"So, our view of this is very simple, which is if all industry fixes its own, and we get some real numbers about what is the size of the pot, then, you know, you're ending up with a much more sensible figure or the absolute balance that is going to be covered by the levy."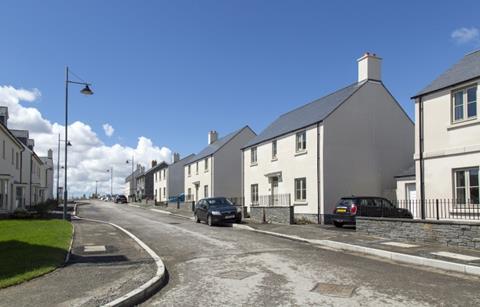 Finch also said the firm had seen a positive start to the new year, with weekly sales rates 2% up on the same period in 2021. Persimmon built 14,551 homes in 2021, up 7.2% on 2020, but still some distance below the 15,855 built before the pandemic in 2019. Shares in the firm rose by 6% in early trading.
The firm said it now expects to expand production a further 4-7% this year, which would take volume to between 15,130 and 15,570 – still under pre-pandemic levels. Finch said the business wanted to prioritise quality growth above the pursuit of housing volume alone.
He said build cost inflation was "punchy", currently running at around 6-7%, with labour cost inflation now outpacing materials price rises in many areas. He said the Persimmon had experienced double digit increases in the cost of employing groundworkers. However, he said increases were still being more than made up for by house price inflation, allowing the business to preserve margins.
Shane Carberry, equity analyst at Goodbody, said Persimmon had shown a "solid" start to the year, but that further details around the remediation of cladding and fire related defects on buildings were needed before investors would back the sector.
He said: "Comfort can be taken from the strength of current trading but ultimately, we still believe that while uncertainty around cladding remains to the fore, it will be difficult for the sector to gain momentum despite the appealing valuations."