Latest update from Zoopla finds house prices will nevertheless remain steady until late 2020
House prices are still rising and are not expected to fall until much later in the year, according to the latest monthly house price index from property listings website Zoopla.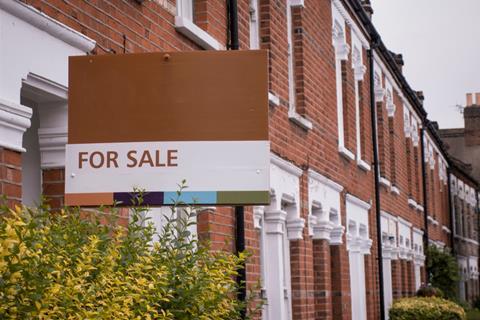 However, the firm said it was already seeing a tailing off in the spike of demand for homes seen after the government reopened the housing market on May 13.
Zoopla said that annual UK house price growth was at 2.4%, up from 1.4% at the start of the year, mostly reflecting the increase in prices seen in the first few months of the year prior to lockdown. However, the three month growth rate for cities had dropped in the last month it said, from around 1% to just over 0.5%.
The firm said it expected prices to hold steady in the third quarter of 2020, with data from sales newly agreed since lockdown was lifted suggesting continuing upward pressure on prices, with constrained supply also supporting prices. Its monthly report said: "We do not see any downward pressure on prices materialising until much later in 2020."
However, the firm said that while the number of sales being agreed had returned to pre-crisis levels, the spike in demand – which had risen as much as 60% above pre-crisis levels – had begun to tail off, and had fallen 8% since June 11.
The firm said that in the longer term: "we expect housing demand to weaken over the course of the summer as the economic impact of covid starts to materialise, with widespread projections for increased levels of unemployment."
The news comes as housebuilder Crest Nicholson announced a wave of redundancies down to expected weakness in the housing market, while the Construction Products Association has forecast that housing starts will drop by 60% this year.
This downward pressure on the market will be increased by reduced availability of mortgages. It said: "Government and central bank support will continue to play an important role in how the economy fares with a knock-on impact for the strength of consumer sentiment."