Officials 'lost sight' of important issues during deregulation drive, fire safety policy lead admits
Government officials "genuinely didn't understand the risk" of decisions made on fire safety policy in the years leading up to the Grenfell fire, the inquiry into the blaze has been told.
Louise Upton, former fire safety policy lead at the Department of Communities and Local Government, said officials had "lost sight" of very important issues amid a drive for deregulation under David Cameron's coalition government.
Upton was questioned yesterday about the department's review of official guidance for firefighters in tall buildings, which focused on when the 'stay put' policy for residents in a burning block should be revoked.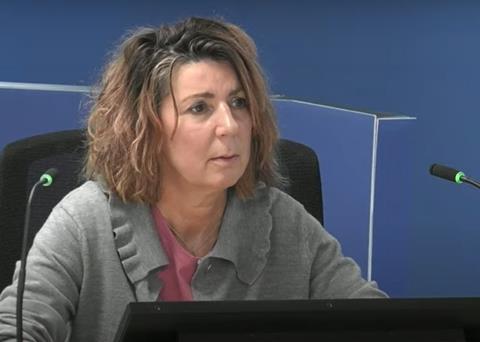 She said that several drafts of the guidance had not clarified the stage of a fire at which the 'stay put' policy should be abandoned, but her concerns had not been addressed.
Upton also admitted that no disability groups had been consulted as part of a 2011 review of fire safety guidance in residential blocks.
Asked by counsel to the inquiry Andrew Kinnier QC if the department could have "done things differently or better" on fire safety policy, Upton said "I do".
She said: "I think we could have had more resource. I think we genuinely didn't understand the risk, and my team got smaller and smaller, and the emphasis was really on restructuring workforce relationships and governance of fire and rescue authorities, a kind of reform agenda."
The inquiry has already heard that the coalition government had introduced a 'one in, one out' policy in 2011 which meant new regulations could only be added if existing ones were removed. By 2016, the policy had been strengthened to 'one in, three out'.
It meant that officials who were tasked with reviewing government guidance did so within the constraints of a 'regulatory budget' where new additions needed to be balanced within the wider set of regulations.
Upton said the agenda was "obviously based on austerity and regulation, cutting regulation wherever we could".
See also>> Government official 'parroted' industry protests about fire risk assessor accreditation
See also>> Government building safety review 'squeezed' by resource cuts, Grenfell Inquiry hears
She added: "There wasn't always a sense of, I suppose, proportionality around the regulations that could go. It was a very business−led agenda, which obviously lost sight of.. you know, you could easily lose sight of a lot of very important issues."
Last week the inquiry heard that a review of fire safety guidance prompted by the 2009 Lakanal House fire, which killed six after the building's non-compliant cladding had ignited, had been significantly delayed partly as a result of the policy on deregulation.
Following an investigation into the causes of the fire, a coroner had recommended changing one passage in the part of building regulations dealing with fire safety.
But officials had then expanded this into a review of the entire 300-section of the building regulations dealing with fire safety, and then expanded it further into a wider review of building regulations as a whole.
The inquiry heard that almost no work had been done on the review at the time of the Grenfell fire, despite almost eight years having passed since the Lakanal fire.