Homes England admits the value of loans to small and medium-sized builders also dropped 44% last year
The number of loans made under the government's £4.5bn Home Building Fund set up to help small and medium-sized housebuilders has plummeted in the last year, according to figures obtained under Freedom of Information laws.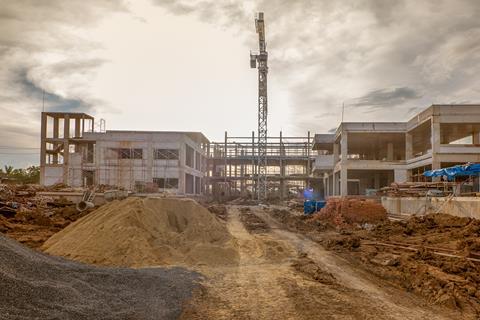 Homes England, which administers the fund, told Housing Today that just 56 loans worth £398.5m were agreed in the 12 months to September 2019, down from 99 loans worth £714.8m in the same period the previous year. That represents a fall in the value of loans of 44%.
Since the scheme's inception in 2016, just £1.5bn of the £4.5bn has been allocated. The scheme, which loans money either to housing projects themselves, or to infrastructure projects critical to allowing schemes to go ahead, runs until 2021 for housing developments and 2023 for infrastructure funding.
Homes England said that no loans had been "formally rejected" in the last year but "79 projects withdrew during the due diligence process as they were ineligible for funding and a further 159 projects were withdrawn as the prospective borrower ceased communication with us".
Sources told Housing Today that there were concerns that smaller housebuilders found the system too complex and bureaucratic to access.
Richard Jones, partner at consultant Arcadis, said: "This was difficult for Homes England to take on and last year was so uncertain that people didn't have the time to fill in loads of forms just to try and get some money out of the government.
"My understanding was that this fund was to unlock the SME market and it simply hasn't worked. I don't really think it deals with the issues of how to support the SMEs in the housing market. It's fundamentally flawed."
Jessica Levy, the Federation of Master Builders' director of communications, said it was critical the fund did not "lose sight of its original intention, which was to help the smallest builders".
A spokesperson for Homes England said: "We are committed to supporting small and medium-sized developers to diversify the housing market. The Home Building Fund is just one of the ways we do this, by providing SMEs with development finance that cannot be accessed through banks."
See Housing Today's full analysis of the problems at the fund here.