Hill to start building nearly 230 homes for Notting Hill Genesis and Southwark 3,500-home regeneration scheme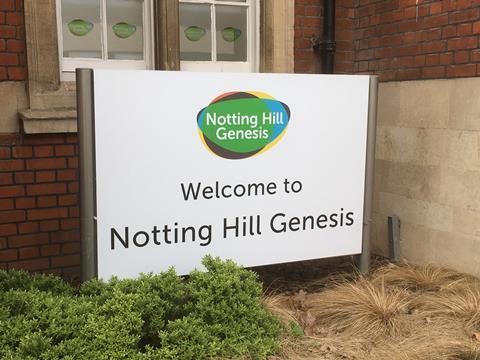 Notting Hill Genesis and its contractor Hill have started work on the first phase of regenerating the Aylesbury estate in south London.
The housing association announced in April that it had appointed Hill to deliver 229 homes on the development, 84% of which will be let for social rent, forming the initial stage of a wider regeneration scheme in a contract worth £70m.
Read: Notting Hill Genesis appoints Hill to build Aylesbury estate homes
A 20-year venture between Notting Hill Genesis and Southwark council to rebuild homes on the estate will eventually deliver more than 3,500 units, half of which will be affordable, while three-quarters of those will be for social rent.
The first phase will eventually feature 800 new homes, as well as new public realm, two new parks and a new community centre.
The local council said the transformation of the estate, built between 1963 and 1974, would "dramatically improve living conditions of existing residents…with an increase in the amount of genuinely affordable homes and re-provision of social rent homes".
Residents from later stages of the regeneration scheme will move into homes on the first stage once they are completed, expected to be within two years.
The original Aylesbury estate contained 2,704 homes.