Sunday Times reports that 2,957 blocks containing 186,000 homes have applied for £1bn cladding replacement fund
Owners of nearly 3,000 apartment blocks have registered with a £1bn government fund to pay for the replacement of dangerous non-ACM cladding, the Sunday Times has reported.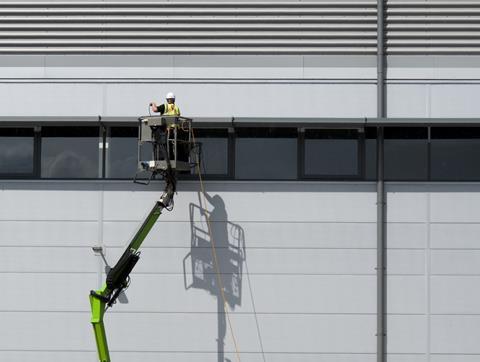 The paper said that the figure of 2,957 blocks was 75% higher than the 1,700 buildings officials had been expecting to seek help under the fund, and were home to an estimated 186,000 flats.
The figures come following increasing concern over the plight of home-owners in blocks of flats who are unable to sell their homes due to concerns from mortgage lenders and insurers over potentially combustible cladding. The Sunday Times said that affected blocks included a number of those built for the 2012 Olympic Village, which had been rendered unsellable by the inability to secure a safety certificate.
A lack of trained staff able to carry out safety checks is hampering progress, with insurers and lenders increasingly requiring an EWS1 safety certificate prior to approving lending.
Last week the Public Accounts Committee blasted the housing ministry over its failure to get a grip of the issue, which is affecting blocks both with Grenfell-style ACM cladding and those with other flammable cladding types, more than three years' on from the tragic fire.
The PAC concluded that the £1bn fund was "inadequate" to pay for the scale of work needed. MPs on the housing select committee have previously told the government the funds available were only sufficient to cover a third of the affected blocks.
The Times also reported that one fire engineer said that nine out of ten of the blocks his firm had inspected had been found to be in serious breach of regulations.
The housing ministry told the Sunday Times that the quoted number of 2,957 blocks did not reflect the number of applications which were eligible for funding. However, the figures are in line with previous estimates by the residential landlords group ARMA, which in February said it thought that up to half a million people could be living in flats affected by the problem.
The housing ministry told the paper "ministers and officials are in regular contact with leaseholders" and were meeting the groups this week.