Parliamentarians join charities and trade bodies in writing letter to the PM
A coalition of MPs, charities, academics and developer trade bodies has written to the prime minister calling for the setting up of a task force to accelerate the growth of extra care housing over the next decade.
The group, convened by extra care trade body Arco, said that the government needed to join up multiple departments to reform planning policy, funding and regulations in order to drive the growth of housing with care.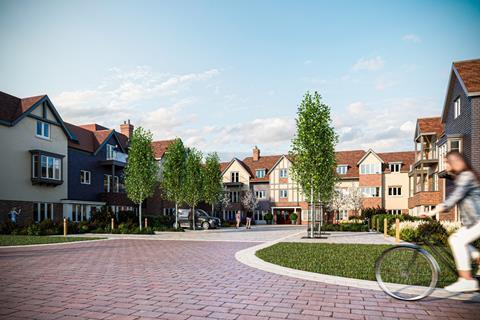 Signatories to the letter to Boris Johnson include Conservative MPs Damian Green and Bob Blackman, and Labour MPs Rosie Cooper and Siobhain McDonagh. Trade bodies including the British Property Federation and the National Housing Federation, and operators including Anchor Hanover, Housing21 and the Extra Care Charitable Trust, also signed up to the call.
The lobbying is part of a concerted push by the operators of the extra care housing sector to push the growth of new facilities. Extra Care is distinguished from traditional retirement housing provided by the likes of McCarthy & Stone, by offering residents the ability to have care services provided as part of their accommodation.
The letter said just 0.6% of the UK's population currently resided in such housing, around one tenth of the level seen in some other comparable economies such as the US, Australia and New Zealand.
>> Your essential guide to Extra Care housing
It said that increasing provision to a third of the level seen in those countries would drive £100bn of economic activity and free up more than 100,000 family homes. Last year estate agent Knight Frank predicted the market will grow by 50% in the next four years.
The letter said: "To achieve this, we must look beyond the remit of the Department of Health and Social Care: multiple departments and ministries will need to work together to join up planning policy, funding (for those with moderate means) and a regulatory framework in a true cross-governmental effort, for example in the form of a task force."
Previously ARCO has called for a change to planning rules allowing housing with care operators to be able to build homes without having to provide additional affordable housing.