Three-quarters of home buyers in the capital taking advantage of government loan used maximum amount allowed
Three-quarters of homebuyers in London using the government's Help to Buy loan scheme borrowed the largest amount possible during the last three years, according to new figures published today.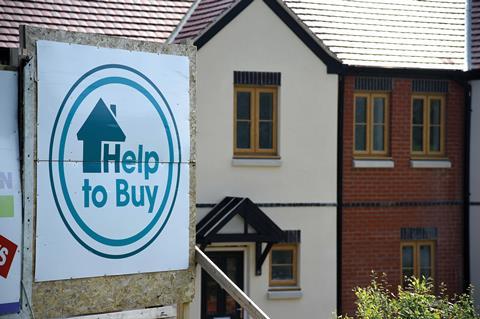 New data from the Ministry of Housing, Communities and Local Government showed that of the 15,623 homes bought in the capital since the beginning of February 2016, when the government boosted the upper limit of the Help to Buy loan for purchasers in the capital to 40%, 11,783 – 75% – were made with a maximum loan.
And across England, the 52,268 Help to Buy deals in the year to June 2019 represented a 6% increase. The year to June 2018 had seen a 15% rise in the number of completions using the loan service.
Help to Buy was still proving popular with first-time buyers, with the 43,285 completions in the year to June 2019 representing an 8% rise, although this was less than half the growth year-on-year.
The total number of homes bought since Help to Buy was introduced in early 2013 has reached nearly a quarter of a million (236,313), while the value of equity loan-backed deals broke the £60bn for the first time in June, coming in at £62bn.
Andrew Grove, chairman of developer Southern Grove, said the changes to Help to Buy that will be introduced in March 2021 – when the scheme will only be available to first-time buyers and will set regional property price caps – are likely to inject more urgency into the market.
"Demand has been particularly strong in London, with properties bought by first-time buyers using the scheme increasing by more than a quarter compared to last year.
"It is notable, however, that 75% of purchases are made using the full 40% equity loan, emphasising the challenge of buying a property in the capital with its high prices," Grove added.