Amount borrowed hit five-year peak in February, but new approvals fell back
Mortgage lending rose to its highest level in five years in February, according to the latest data from the Bank of England.
The figures were boosted by the anticipated end of the stamp duty holiday in March. However, they showed that the number of mortgage approvals for house purchase dropped back for the third consecutive month in February, with the data reflecting the slight weakening of the market at the start of the year.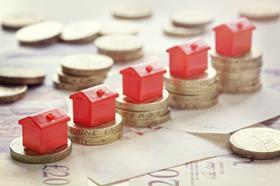 The Bank of England said new borrowing on mortgages grew by £6.2bn in February, the strongest since the £7.2bn of March 2016, which was also spike in advance of changes to stamp duty rates.
At the start of March Rishi Sunak announced that the stamp duty holiday he introduced last summer, which was due to end at the end of this month, had been extended until the end of June for properties under £500,000 and until the end of September for properties under £250,000.
The Bank of England said mortgage approvals for house purchases fell to 87,700 in February, down 11% from the January figure and down 15% from the November peak of 103,700.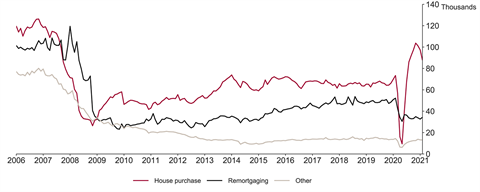 However, this figure is still well above normal levels of approvals, with the average number of approvals in the six months to February 2020 running at just 67,300.
Data from online estate suggests that after a slight dip at the start of the year, demand for housing is growing again following the announcement of the stamp duty extension, which could translate into an uptick in mortgage approvals.