Academic tells lords 'very difficult for supply side to do this on their own'
The government needs to take a more active role in encouraging the most advanced forms of modern methods of construction (MMC), a House of Lords committee has been told.
Peers heard from researchers at the University of Manchester's business school, who gave evidence on Tuesday to the Lords built environment committee.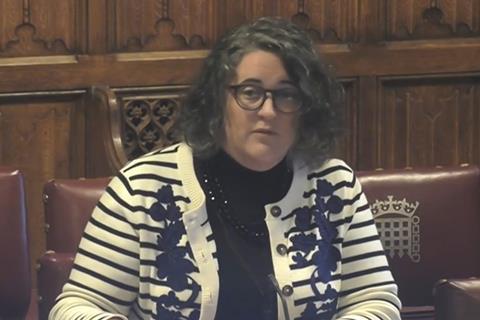 Dr Suzanne Peters, a research associate at the Alliance Manchester Business School, said she was hopeful that MMC could help the government meet its 300,000 homes a year building target but said housebuilding targets "have not been met for decades now".
"It will take significant and concerted and sustained effort that frankly we haven't seen in this sector," she added.
Asked who needed to make this effort, Peters stressed the role of government in supporting industry.
"It is very difficult for the supply side to do this on their own," she said.
"Industry has been left with a lot of the charge to make the changes and it's difficult. It's a very large industry, it's very complex, it's very fragmented, a lot of the players are very small with very tight margins.
"To leave them in charge of this type of significant change, it's a bit unrealistic, it's very difficult. So, I do think the government has a major role to play."
>> Read more: 'Zero chance' of building 300,000 homes a year without modular, TopHat chair tells Lords
Addressing current efforts by government bodies to promote MMC, Peters said the current requirement that 25% of homes delivered through the Affordable Homes Programme use MMC was "clearly not an effective approach".
"The 25% is for MMC broadly speaking, so any of the seven categories, and there is such a wide variety within those categories, one being the most advanced," she said.
"There was no stipulation or requirement for affordable homes money to go to category one. There are all sorts of questions around the measurement for that."
Peters suggested the additional cost of category one meant that any efforts by government to further promote it would need to be funded.
"For a local authority to spend 10% more [to do category one] because the government has mandated it, it feels a bit unfair to put that pressure on them unless the government is coming in and offering to offset until category one can reach the scale," she said, pointing to Constructing Excellence's estimate that scaling up category one production would bring costs down by a third, from £3,000 per sq m to £2,000.