Steel frame offsite builder CoreHaus set up by partnership between Fusion21 and North-east developer
A joint venture between a public sector procurement platform and a North-east-based developer has launched a new steel frame modular housebuilder which they say will build 5,000 homes per annum in five years.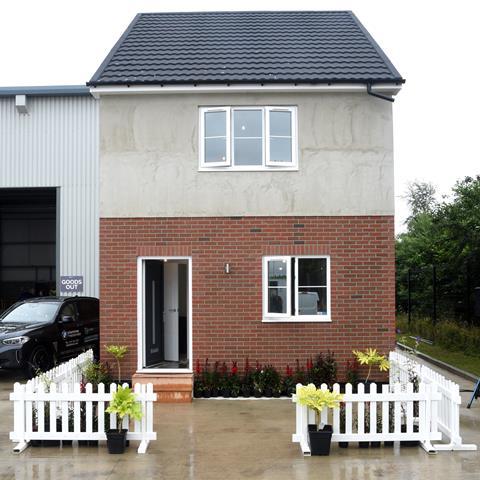 Modular housebuilder CoreHaus officially opened its first factory in Murton, County Durham late last week, while announcing the first significant contracts for the business.
The modular housing social enterprise has been formed through a partnership between public procurement platform Fusion21 and Carlton & Co, the parent company of North-east housebuilder Homes by Carlton.
The firm says the factory will produce light gauge steel frame homes that can be used in both urban and rural settings, with a variety of different elevation treatments possible and a modular core which can be configured for homes of different sizes.
The company already employs 12 people, with plans to expand this to 300 over the next few years. It has agreed to provide its first homes to Homes by Carlton's Thorpe Thewles site in County Durham, and claims to have an order book of £6m in place.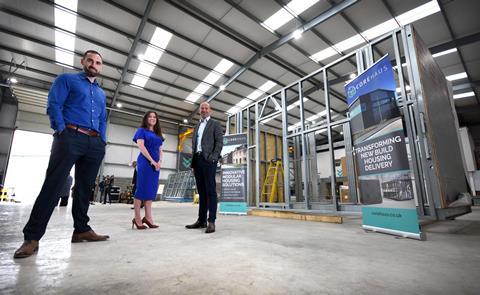 Scott Bibby managing director of CoreHaus, said the firm was already in discussions with several regional and national housing associations interested in working with our product. "We know the housing sector wants something that's both affordable and incorporates high-quality design within a modular frame", he said.
The government's modern methods of construction (MMC) champion Mark Farmer, who spoke at the launch, said CoreHaus was an important step towards modernising construction. He said: "I get to open a lot of factories but this one feels very different to me. The product is very different to many modular homes; it's a hybrid modular home with its pod and panel approach."
The firm said it was looking to take advantage of Homes England's decision to require its strategic partners to deliver 25% of their homes using MMC systems under the current £12bn Affordable Homes Programme.