Government to open up development data to enable property technology firms to grow
Government data about brownfield sites and compulsory purchases and more local plan information is to be made public in a bid to accelerate the development of the property technology industry, according to housing minister Esther McVey.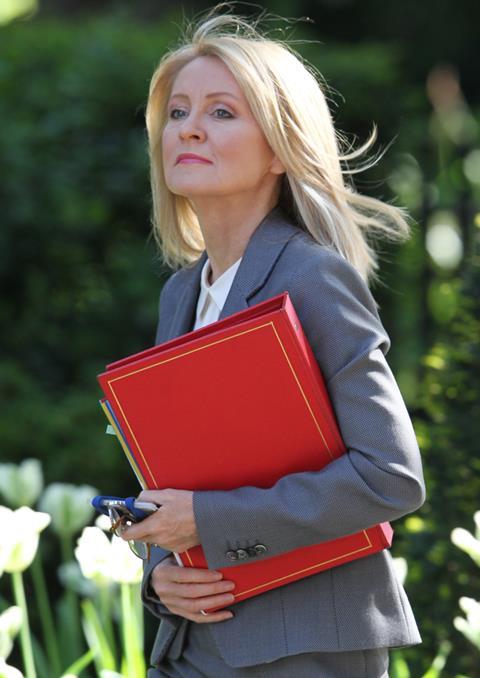 At a specially convened summit of property technology entrepreneurs, McVey will tell business leaders that the government is committed to opening up access to publicly-owned data which allow start-ups to offer developers new services.
In a statement, the housing ministry said that firms such as Urban Intelligence and Future Fox had the potential to transform the development process by, respectively, making it easier to locate development sites, and improving community engagement.
McVey said the rise of the so-called "prop tech" sector had put the development industry on the cusp of a "digital revolution", which government wanted to enable.
The ministry said it would be "opening up" data about compulsory purchase orders (CPOs), simplifying and improving the quality of local authority-held brownfield registers, and exploring the possibility of standardising the data contained in local plans, to make it accessible to policy makers, citizens and businesses.
A survey of members by the Federation of Master Builders has found that "lack of available and viable land" is the most commonly cited barrier to increasing housing output for each of the last five years.
McVey said that new technology could link builders to brownfield sites, enhance how developers engage with local communities, and help builders deliver new homes.
"It's time to harness new technology to unlock land and unleash the potential of housebuilders in all parts of the country and to revolutionise the way in which we buy homes.
"Today I've tasked my team to push forward work with PropTech firms to look at how we can release more of the local data held by local bodies to innovative companies to unleash a digital revolution in the property sector."