Insitutional investor funds first properties under five-year agreement with Birchgrove
M&G has entered into a partnership with assisted living landlord Birchwood to fund £200m of purpose-built homes over five years.
The partnership represents the first signficant move into the later living rental sector for the insitutional investment giant through its £1.2bn M&G UK Residential Property Fund.
In the first deal under the partnership, M&G has aquired two existing developments managed by Birchgrove Holdings for £69m.The rental properties, in Sidcup, south-east London and Woking, Surrey include 125 one, two and three bedroom apartments specifically designed for older people.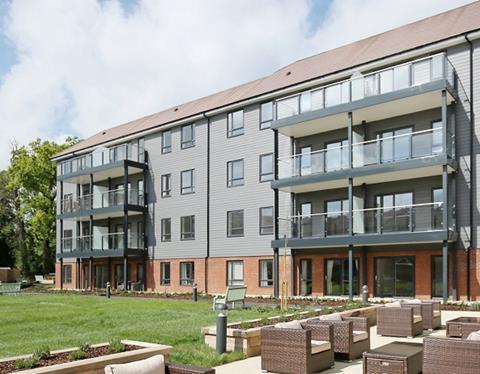 M&G will also forward fund purpose-built rental living properties built by Birchgrove. M&G will acquire the accommodation, which will be managed by Birchgrove.
M&G and Birchgrove believe the deal could lead to more than £200m of new purpose-built accommodation by 2027.
See also>> Removing the barriers to later living development
Alex Greaves, head of UK & European Living at M&G, said: "The principle of renting a retirement home instead of owning a property at this key life stage has significant merits. Individuals can downsize and free up housing stock for the next generation of buyers and rid themselves of the administrative and physical burden of owning a house.
"It also offers increased flexibility in terms of the different levels of support and provision required to live longer lives in safe, thoughtfully designed communities.
Honor Barratt, managing director of Birchgrove, said the deal "will enable us to build and operate more beautiful homes and communities for those of us who want to join our quiet rental revolution."
Birchgrove was launched in in 2017 by Bridges Fund Management – an impact investor impact which develops properties in the care sector.