Campaign group says challenge unaffected by shock reversal by government on its permitted development policy
The campaign group behind a legal challenge to the government's summer extension of permitted development rights will press ahead with the court case despite the government's U-turn this week over space standards.
The director of Rights: Community: Action, Naomi Ludhe-Thompson, told Housing Today that nothing had changed that affected the basis for the group's challenge, which was around the government's alleged failure to properly consult and take account of expert evidence.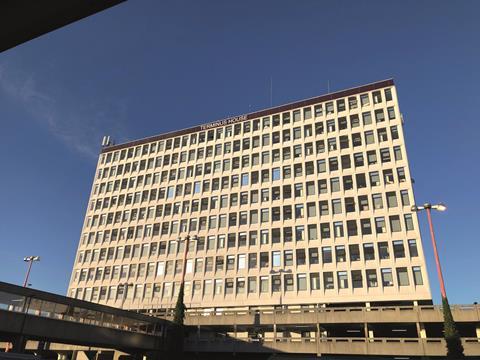 Her comments follow the surprise decision by housing secretary Robert Jenrick on Wednesday to force homes approved under permitted development to meet national minimum space standards.
This U-turn came in advance of a parliamentary debate secured by Labour on the expansion of permitted development (PD) rights. The expansion was announced in July and came in to force last month.
The new regulations have granted property owners the automatic right to demolish and rebuild as homes a range of different commercial properties without planning permission, as well as similar right to extend homes upwards, and have introduced a huge shake-up to high street use classes.
The regulations were introduced one day before parliament rose for the summer, and came in to force on the day it returned, allowing no parliamentary scrutiny, and were introduced despite having previously promised further consultation on the matter. A government-commissioned review of the use of PD had also made clear the previous expansion of the system in 2014 had resulted in smaller, poorer quality homes.
The U-turn on space standards, which one source said followed a meeting between Jenrick and a delegation of Conservative MPs concerned about the new rules, has been welcomed by campaigners as a significant step forward, given that the small size of units built under PD rights had been their biggest concern.
However, Ludhe-Thompson, who is spearheading RCA's legal challenge to the regulations, said: "Nothing has yet been laid in terms of regulations. We've had an announcement from government but no detail.
"Our challenge is based on the fact the government didn't properly consult before laying the regulations and that has not changed."
She added that, even if space standards are introduced as part of the light touch "prior approval" process that PD schemes face, this change would do nothing to address other concerns over the use of PD, such as around the broader impact on residents' health and climate change from the poor location of units. "We're asking the government to reconsider – they obviously are reconsidering because they've come out with this change. But at the moment it's just a press announcement."
RCA's legal challenge is scheduled to be heard at the high court on October 15.
A government commissioned review of the system published in the summer found that permitted development had created "worse quality residential environments than planning permission conversions in relation to a number of factors widely linked to the health, wellbeing and quality of life of future occupiers."
The review of built out PD projects said it encountered several developments with PD flats of just 16 m2, compared to a minimum size under government space standards of 37 m2 for a studio flat.