Guild Living is looking at how to best design schemes for older residents with the University of Bath
Guild Living, Legal & General's later living operation, has teamed up with the University of Bath for a major research project into how people can live more healthily into old age, including how to design and plan housing schemes to best suit older residents.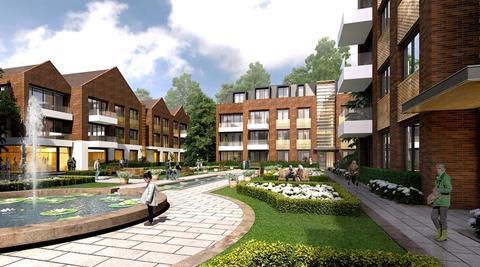 The investigation will drive Guild Living's decision-making around architectural design, technology, wellbeing and care across its pipeline of later living communities, according to the developer.
The research will be led by Visiting Professor Malcolm Johnson, who lectures in gerontology and end of life care at the university.
Eugene Marchese, co-founder of Guild Living, said the firm wanted to drive change in the way people lived in later life.
"Legal & General shares this vision and has the capital and long-term commitment to revolutionise the way we age," he added.
Launched by the investment giant last year, Guild Living is working on delivering three housing schemes, consisting of two 300-home developments in Surrey and a project in Bath, Somerset.