£85m private placement to support Believe's 1,250-home development programme
North east-based housing association Believe has secured £85m of funding from the investment management arm of insurance giant L&G in order to deliver a 1,250 housebuilding programme across the region.
The 18,000-home association said the funding was part of a £250m push which will see it double its new-build housing output and invest £6m in upgrading the energy efficiency of new homes.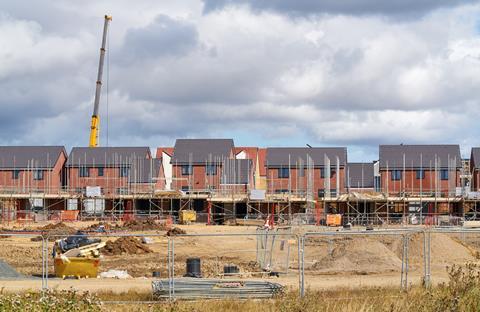 The £85m investment has come in the form of an £85m private placement by LGIM, which the insurance firm said would underline its "on-going commitment to a wider ESG and decarbonisation agenda".
LGIM said Believe housing is to use the funding to refinance existing debt, deliver new homes, and invest in existing homes.
The investment follows L&G's similar investment in fellow NE association Bernicia last year.
Chief executive of believe housing, Bill Fullen, said the deal represented one of the largest investments in housing that the North east had ever seen.
He said: "This investment will help us to deliver lots of improvements in the bricks and mortar of the communities we serve."
Steve Bolton, head of private corporate debt, Europe at LGIM, said: "This is an important transaction for LGIM Real Assets, believe housing, and the housing association sector more broadly. We're delighted to place decarbonisation firmly at the centre of the investment, rather than something that's talked about on the side-lines."