Opposition party says energy efficiency programme should be part of £30bn post-covid green jobs stimulus
The Labour Party has called for an expansion of energy efficiency and retrofit programmes for UK housing to spark a green economic recovery in the wake of the covid-19 pandemic.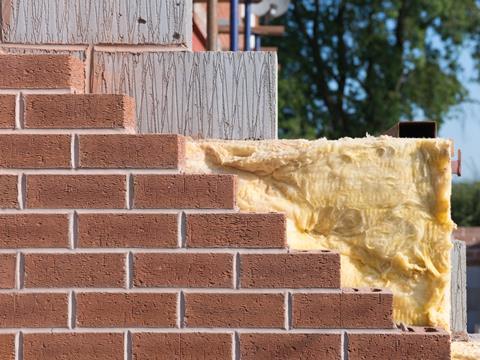 Shadow business secretary Ed Miliband said the expansion should be part of a £30bn boost to low-carbon sectors of the economy such as energy, electric vehicles and tree-planting, which he said would create 400,000 jobs.
A report drawn up by Labour's national policy forum said the boost to housing retrofit should be delivered by a series of measures including:
Expanding and extending the government's £50m social housing decarbonisation fund, with £1.8bn of funding required annually
Extending the £2bn green homes grant, which has just come in but which is due to end in March, by at least another 18 months
Bringing forward and extending the £1bn public sector decarbonisation fund for at least the next 18 months
The report said these measures would create 100,000 jobs in the construction industry. Labour also said the government should scale up and bring forward the recently-announced £11.5bn affordable homes programme, and accelerate necessary post-Grenfell building safety works.
The climate change committee has made clear that a huge retrofit programme will be needed for the UK to meet its climate objectives, with seven million home treatments needed by 2030, including full house treatments for 1.5 million solid-wall homes
Labour said its proposals, based on an "extensive" consultation with businesses, unions and other stakeholders, would see the money invested over an 18-month period to create jobs, retrain workers and create a national iInvestment bank to put money in to low-carbon sectors.
Labour said it was calling for an economic recovery to deliver high-skilled jobs as part of the drive towards a clean economy and ensure the low-carbon infrastructure of the future is built in Britain.
Without action, Miliband said that the UK was facing a jobs emergency and a climate emergency. "It's time for a bold and ambitious plan to deliver hundreds of thousands of jobs which can also tackle the climate crisis," he added.
"This is the right thing to do for so many people who are facing unemployment, the right thing to do for our economy to get a lead in the industries of the future and the right thing to do to build a better quality of life for people in our country."
Andrew Shepherd, managing director at TopHat, welcomed the call, but said politicians should also not lose sight of the need to ensure that new build homes were sustainable. He said the government must "focus investment on scaling up the skills and supply chains needed to harness innovations in modern methods of construction, which are already delivering some of the most energy efficient homes ever seen."