UK market has weakened this year, says materials firm
Kingspan expects to deliver a record full year profit of roughly €875m (£757m).
In a trading update, the Irish materials firm revealed sales in the nine months to September were €6.14bn (£5.31bn), down slightly from the same period in the previous year.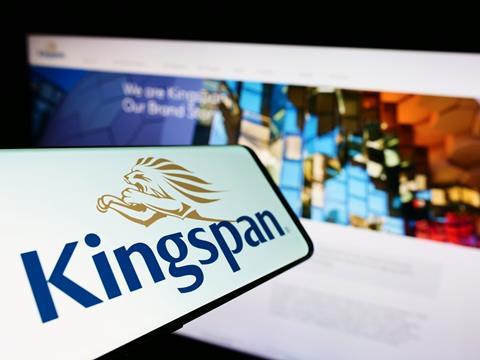 But it said the "seasonally important fourth quarter" would help bolster its full-year results.
It said activity in the Americas and France was strong but that the UK market had "weakened considerably since mid-year".
The company added: "It is difficult to look too far ahead in this environment. Whilst end markets have their obvious challenges the global backlog of orders has remained reasonably stable over the last number of months."
Sales in Kingspan's insulation division were down 7% in the first nine months, while sales volumes recorded high single digit volume growth in the third quarter.
>>See also: Testing body BRE no longer accepting work from Kingspan or Celotex due to Grenfell
Net debt at the end of December is expected to reduce by a third against last year, to stand at approximately €1.05bn (£910m).