Labour's plan to reform planning and build new towns draws positive response
Housing and construction bodies have broadly welcomed Keir Starmer's plan to build the "next generation of new towns".
The Labour leader, in a speech to the Labour conference in Liverpool this afternoon, pledged to get Britain's future back" by building 1.5 million homes over the next five years, "bulldozing" the planning system and constructing a wave of new settlements across England.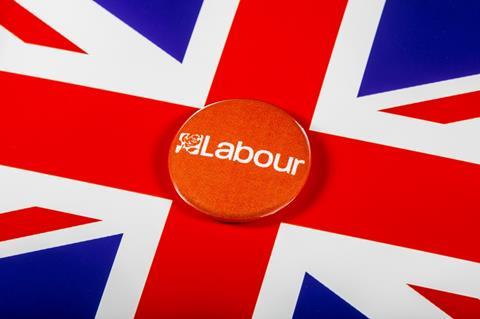 Starmer said Labour would build the "next generation of new towns" on land acquired by state-backed developers. They would be given powers to buy land at lower prices, without having to factor in the usual increase in the value for potential planning permission.
Planning rules would be rewritten to set out new design standards with a focus on providing "gentle urban development", while Labour would make it easier to build on "low-quality" greenbelt such as shrubland. Local councils would be invited to draw up proposals for the "large-scale" towns, with any affordable homes being put towards meeting their local housing targets.
The plan was welcomed by many housing bodies, including the Chartered Institute of Housing (CIH) and the National Housing Federation (NHF).
Gavin Smart, chief executive of the CIH, said: "An effective planning system, backed with the right resources, is key to ensuring we have the right homes in the right places that people can afford.
"A focus on devolution should help ensure targeted and community-centred investment, supported by a focus on brownfield development. A new towns programme should help address the huge deficit in truly affordable housing supply for this generation and the next, whilst supporting sustainable and holistic development.
Kate Henderson, chief executive of the NHF, said the housing association membership body "welcomes" the announcements "which present some welcome and promising solutions."
She said: "It is also positive to see a pragmatic approach to reviewing the greenbelt which needs to be done strategically rather than the current piecemeal approach. We know that some greenbelt land can be of low quality, and limited value and may include things like former car parks or petrol stations.
Henderson added that the policies announced should form part of a long-term plan for housing that "is properly funded and aims to transform the health, economic security, and life chances of millions."
A spokesperson for the Royal Insitution of Chartered Suveyors (RICS) said it supports Labour's plan to build 1.5m homes and establish a new generation of new towns and added the proposed planning reform polices are "promising."
He said: "RICS goes further and calls for an evidence-led review of the Green Belt, and the investigation of 'brownfield' and 'greyfield' sites suggested in the speech is a step in the right direction. Supposing these plans were put in place, Local Authorities' Planning Departments need full and proper resourcing to tackle backlogs, produce up-to-date plans, mitigate staff turnover, and ensure a properly functioning enforcement apparatus. "
Allan Wilen, economic director at construction data provider Glenigan, said Labour's pledge will be welcomed but cautioned the New Towns would need to "be part of a wider reform to release more sites of all sizes across the country to increase stock whilst meeting local needs."
Melanie Leech, chief Executive of the British Property Federation, said the speech shows politicians of all parties now "reconise the central role of an efficient and effective planning system"
She said: "Billions of pounds of investment can be unlocked by accelerating the development of brownfield sites and we look forward to discussing the detail of the proposed 'planning passports' with Labour to ensure that we maximise their potential to accelerate development and deliver high quality homes and amenities that meet local needs.
Marc Vlessing, chief executive of developer Pocket Living, said it is clear Labour understands the need for radical planning reform. He said: "As one of the largest small to medium-sized enterprises in the country, we feel the effects of the planning system more acutely, yet we're still awaiting specifics from Labour on how they plan to support our sector.
"Also, while new towns are a positive long-term solution, we need new homes now. From our research, there is the potential to construct an additional 1.6 million homes on brownfield sites throughout the UK to address the severe housing deficit."
Olivia Harris, chief executive of Dolphin Living, said there needs to be greater focus on ensuring that the proposals deliver a broad range of new homes, not just social or market housing but intermediate housing products, such as discount market rent, also.