HBF, BPF and Housing Forum bosses call for further government intervention to shift to 'proportionate' flat valuations
Housing and property sector bosses have warned the government that no progress has been made on shifting to a more proportionate approach to flat valuations, two months after the government announced moves to tackle the issue.
The Home Builders Federation, British Property Federation and the Housing Forum warned in a joint letter this week to the Department for Levelling Up, Housing & Communities director general Richard Goodman that there could be 'little practical benefit' to leaseholders from existing moves, without further government intervention.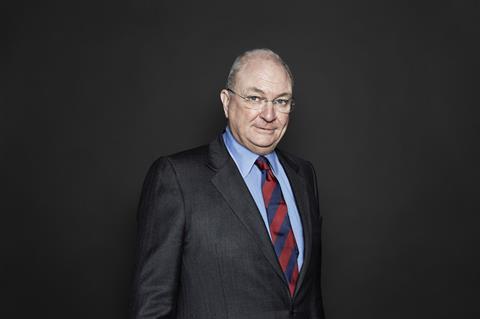 The government in January removed its consolidated advice note (CAN) which was widely interpreted as advising the use of External Wall Fire Review (EWS1) forms on all residential tower blocks. The requirements for EWS1 forms have been blamed by many for difficulties in leaseholders getting their flats valued and mortgaged.
Housing secretary Michael Gove withdrew the CAN in January and urged a more proportionate approach based on a new standard called PAS9980 produced by the British Standards Institute.
However, in the joint letter this week, Stewart Baseley chair at HBF, Ian Fletcher, director of policy at BPF, and Stephen Teagle, chair of the Housing Forum, warned we "remain some way away from establishing or defining what represents a proportionate approach to building safety".
The letter said: "PAS9980 principles have not yet been adopted by surveyors and mortgage lenders meaning that building owners and leaseholders are still reliant on EWS1 forms as the primary means of ascribing a building safety status. We now understand that the EWS1 assessment will likely supersede the 'common sense' approach put forward through the BSI's PAS9980."
See also>> When will the flat valuation blockage finally come to an end?
It added that the "dual assessment criteria" is now leading to more confusion and delay for leaseholders.
It said: "Even with new legislation and additional commitments from UK home builders and product manufacturers, without embedding a more proportionate approach and aligning it with the mortgageability and insurability of buildings, it is possible that after even more time and considerable expenditure from all parties, including government, we will see little practical benefit for leaseholders."
The letter follows director of mortgages at lender trade body UK Finance Charles Roe telling parliament in February that EWS1 forms will still be used for several years until fire risk assessments under the new Fire Safety Act are completed on all buildings.
The Department for Levelling Up, Housing and Communities Select Committee this morning said in a report on measures to tackle the cladding crisis that it was concerned over exactly the same issue. The report said: "Given that the introduction of the PAS 9980 will not result in the elimination of EWS1 forms, we remain concerned that uncertainty will remain about the safety of buildings and will continue to stymie those trying to sell their homes."
Previous housing secretary Robert Jenrick last summer said EWS1 forms should not be required on blocks under 18 metres. However, it later emerged that lenders' backing for Jenrick's move was provisional on RICS changing its guidance to valuers, and on the government withdrawing the CAN.
The Royal Institution of Chartered Surveyors (RICS) in December rejected the government's call to change its guidance, stating it had a responsibility to buyers to ensure they could be sure they didn't purchase something that later became a liability. It has however not ruled out changing it in the future.