David Lunts says he's 'encouraged' by major companies' uptake
The real estate sector is "close to a tipping point" in embracing offsite methods, the Greater London Authority's chief housing official has said.
David Lunts, executive director of housing and land at the Greater London Authority, told a session on increasing supply at this week's Chartered Institute of Housing annual conference that he is encouraged by major private companies' growing interest in MMC (modern methods of construction).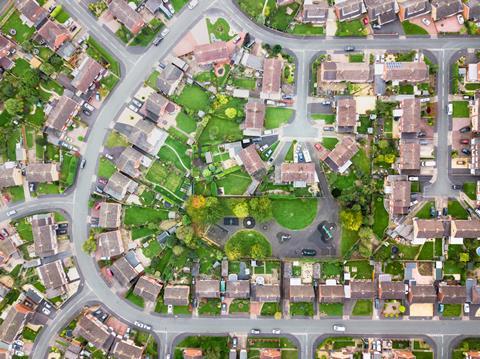 "When organisations like long term investors and Berkeley Homes are investing big time in off-site, those are the leading indicators that suggest we may well be close to a tipping point.
"If this was just the public sector or the affordable housing sector, I would be a bit more pessimistic, but I think we are going to see some real changes in the next few years."
As another example, he pointed to micro homes developer Pocket, the GLA backed specialist provider of sub-market smaller homes in London.
"In return for our investment, we wanted them to increase pace of their programme. The only way to do was to move to modular. They had to tackle cost base issues because they would go out of business if they couldn't be competitive on costs."
But by building at high density, Pocket is now achieving savings on its construction programme, he said. Steve Trusler, residential sector leader at Laing O'Rourke, said he is encouraged by the widespread interest in offsite but cautioned that the sector has experienced false dawns before.
"It's fantastic that we now have lots of organisations starting to talk about this. The concern is that historically the sector has reverted to type so we have to be careful."
He also claimed that Laing O'Rourke's Design for Manufacture and Assembly is now able to compete on cost- historically a major barrier to the uptake of such offsite products - with traditional methods.
"We have to be at the same price points. We are convinced that we are there and we are offering those other things, like speed and quality, that make it a no brainer." Isobel Stephen, director of housing supply at the Ministry of Housing, Communities and Local Government, told delegates that the general public is becoming a "lot more accepting of modern methods."
"We will have won when it doesn't matter any more how it has been constructed but what we care about is the product and whether it's a nice place to live."
She also said, responding to a question, that the MHCLG will be pushing for increased levels of affordable housing grants in the upcoming spending review, which has been pencilled in for the autumn.
Lunts said that grant levels for affordable homes must change because cross subsidy from private development could no longer be relied on to the same extent as during the benign housing market of the past decade and a half.
"Market conditions are much flatter, certainly in London, and our affordable housing partners are much more likely to take a risk adjusted view about the level of exposure to level of gearing and market risk on the other.
"We can no longer rely on the grant levels we have been able to rely on for the last two decades."
Getting development moving may require more pump priming of sites with infrastructure investment, he said: "One of the biggest risks is that its increasingly expensive and difficult to get into the London development market and very expensive and quite risky to build there so we need different approaches.
"Perhaps we need to be more infrastructure led and need to think about more creative ways to provide front funding to take some of the risk. Otherwise we will struggle to get the range of developers we need to develop on what are incredibly difficult and challenging sites."