Official quarterly completions at highest on record in three months to March
More houses were built in the first quarter of 2021 than in any quarter for more than 20 years, according to government figures based on building control notifications.
The seasonally adjusted data, which the government estimates captures about 80% of the new-build market, found that 49,470 homes were built between January and March in England, an increase of a fifth on the same quarter in 2020, and the highest figures since the data was first collected in 2000.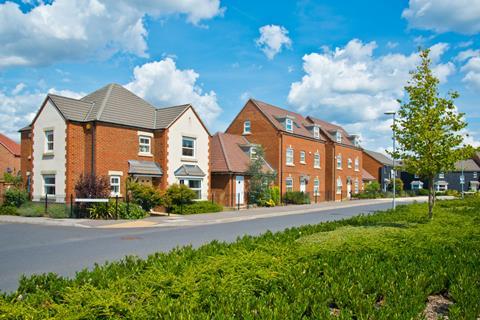 The indicators of new supply figures from the housing ministry also found that starts were up 36% on the first quarter of 2020 to 46,010, the highest seasonally adjusted figure since the start of 2007.
The ministry describes the data, much of which is provided by the NHBC, as an indicator of new housing supply because it does not capture every single development, with the government using net additions for its official assessment of the number of homes built. However, the data is viewed as a reliable indicator of trends in the market.
The figures for completions were up 4 per cent on the December 2020 quarter, as well as being 2 per cent higher than the previous peak in March 2007.
Meanwhile starts were up 7 per cent on the previous quarter, but remain 6 per cent below the pre-financial crash peak in 2007.
Despite the huge growth in starts and completions in recent months, the year-on-year figures remain below the previous year because of the industry build hiatus seen in last spring's lockdown. The data said housing starts were 4 per cent lower in the year to March 2021 than the previous year, with completions 11 per cent down.
Housing secretary Robert Jenrickcalled the numbers "encouraging". He said: "The house building sector has shown extraordinary resilience and the government has continued to demonstrate its support for the industry throughout the pandemic. By enabling construction sites to remain open and operate safely, builders have been able deliver the homes this country needs as we build back better from the pandemic."