Latest official data finds monthly output for November surpassed February total
Housebuilding activity finally returned to pre-pandemic levels in November, according to the latest monthly data from the Office for National Statistics.
The figures for November show that total housing output rose by almost 4% in November on the previous month to hit just over £3.5bn, finally surpassing the level of output seen in February, prior to the spring lockdown brought in to tackle the coronavirus pandemic.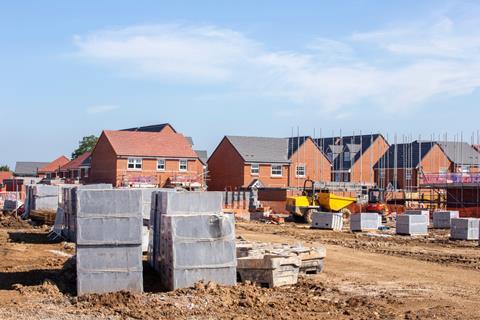 The seasonally adjusted figure for total housing output put activity for the month at a statistically insignificant £2m above the level seen in February.
According to the ONS figures, housing output initially fell 60% between February and April as the industry temporarily shut down in response to the covid crisis, before recovering over the summer.
However, despite the strong recovery, the figure for November was still 7% below the figure for the same month in 2019.
The overall figure for housing hides a much stronger performance in housing for private sale than for public housing. While private housing, which accounts for most of the housing output, was in November 4% up on the pre-pandemic February level, the figure for public housing was 22% down.
The figures also show that the construction industry as a whole saw output levels in November higher than before the start of the covid-19 pandemic. Overall output grew by 1.9% in November, which was 0.6% above the levels seen in February before the introduction of the first national lockdown.
It was the seventh consecutive month of growth in output since the record monthly decline of 40.7% seen in April 2020 at the peak of the first wave of the virus, and reverses the trend of slowing growth seen between June and October.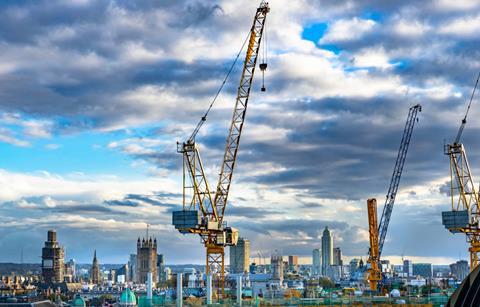 The recovery was driven by a 3.5% increase in new work, with all sectors seeing growth apart from new public housing and other public projects, which slid by 2.4% and 2.8% respectively.
The figures were published alongside those for GDP in the wider economy, which showed that the UK is heading for a double-dip recession following the resurgence of covid-19 in autumn last year and the introduction of the second national lockdown in November.
Overall GDP fell by 2.6% in November, bringing an end to six months of consecutive growth over the summer as the economy had been recovering from the first wave of the virus.
Autumn's new lockdown restrictions brought GDP in November down to 8.5% below its pre-pandemic level, with analysts forecasting that GDP is likely to continue falling through the end of last year and the first three months of 2021 as the third national lockdown was imposed to contain the new variant of covid-19.