Mortgage affordability remains stretched, according to Nationwide
The value of UK homes increased 0.9% in October compared to the previous month but prices were down year-on-year with the market still extremely weak, according to Nationwide.
October saw a 3.3% drop on prices in the same month last year, though this was a smaller fall than the 5.3% recorded in the September edition of the building society's house price undex.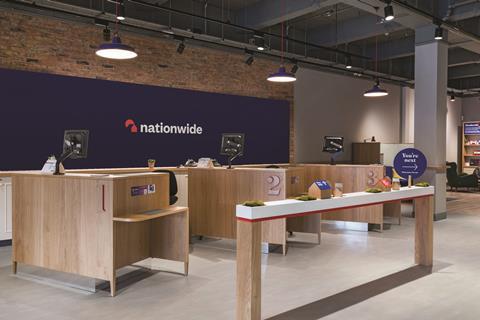 Average house prices now stand at £259,423, up from £257,808 in September.
Robert Gardner, Nationwide's chief economist, said despite the price growth housing market activity remained "extremely weak", with just 43,300 mortgages approved for house purchase in September, around 30% below the monthly average prevailing in 2019.
"This is not surprising as affordability remains stretched," he said.
"Market interest rates, which underpin mortgage pricing, have moderated somewhat but they are still well above the lows prevailing in 2021."
Gardner suggested the uptick in October reflected the constrained supply properties, noting that there was little sign of forced selling, which would exert downward pressure on prices.
He added that house prices were likely to remain subdued in the coming quarters despite signs of cost-of-living pressures easing.
"With the rate of inflation now running below the rate of average earnings growth, consumer confidence remains weak and surveyors continue to report subdued levels of new buyer enquiries," he said.
"With Bank Rate not expected to decline significantly in the years ahead, borrowing costs are unlikely to return to the historic lows seen in the aftermath of the pandemic."
"Instead, it appears likely that a combination of solid income growth, together with modestly lower house prices and mortgage rates, will gradually improve affordability over time, with housing market activity remaining fairly subdued in the interim."
>>See also: Housing transactions down by almost a fifth compared to last year, says HMRC
>>See also: How the market slowdown is leading to a surge of interest in housing JVs
The Bank of England is widely expected to keep interest rates unchanged tomorrow (Thursday), with markets pricing a 93% probability of a second consecutive hold as of Wednesday morning.
Foxtons chief executive Guy Gittins said the Bank's decision is "unlikely to generate a dramatic uplift in market activity, especially with Christmas fast approaching", but that it could add confidence to the market ahead of January.
James Forrester, managing director of Barrows and Forrester, added: ""While the previous decision to freeze interest rates would have been warmly welcomed by the nation's struggling homebuyers, it hasn't been enough to relight the touchpaper with respect to current market performance, albeit it has spurred a marginal monthly increase in property values.
"This is largely due to the fact that the cost of borrowing remains substantially higher and this has continued to restrict both the number of buyers entering the market with the help of a mortgage, as well as their purchasing power."