Latest Nationwide house price index shows highest growth for 18 months
House prices across the UK grew by 2.3% over the past 12 months, the strongest rally for 18 months, according to the Nationwide building society's latest price index.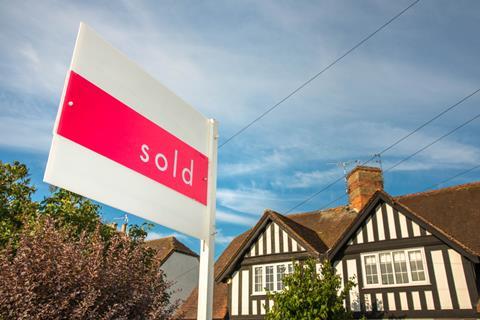 Noting the year-on-year increase in February, versus the 1.9% annual rise seen in January, the Nationwide's chief economist Robert Gardner said recent data had suggested gathering momentum in the housing market and the house price figures were in line with those findings.
"The decisive [general] election outcome may have provided a boost to buyer sentiment," Gardner added.
The Nationwide said house prices rose 0.3% between January and February.
Commentators said there were factors that could affect sentiment, such as next month's Budget, along with the potential for further coronavirus cases and the fate of on-going trade negotiations around the UK's departure from EU.
But further house price rises could still be accommodated by the current low cost of borrowing.
Andrew Montlake, managing director of the mortgage broker Coreco, said: "There are more buyers, more properties coming onto the market, and mortgages that are about as competitive on price as it gets.
"First-time buyers are particularly active as they are the ones who will lose out the most if property prices start to run away."
And Michael Stone, chief executive of Stone Real Estate, said prices and transactions were starting to register levels of growth seen only prior to the Brexit market freeze.
"The market has already exploded out of the blocks approaching what is usually the busiest time of year and so we should these trends continue to blossom," he added.