1.1% hike in September the lowest since April 2013, according to Halifax House Price Index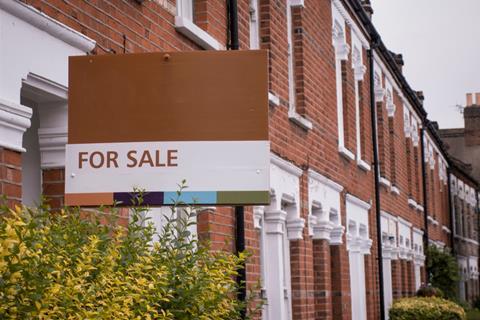 House price growth is likely to "remain subdued" as uncertainty hovers over the UK's progress towards exiting the EU, according to the head of the Halifax.
The Halifax House Price Index for last month showed the average price of a house in the UK rose 1.1% to £232,574 year-on-year, the lowest level of growth since April 2013, as uncertainty continued to cloud house buyers' confidence.
House prices dipped 0.4% month-on-month, but rose by 0.4% on a quarterly basis.
Russell Galley, Halifax's managing director, said the stagnating growth was in keeping with the trend in recent months.
"Underlying market indicators, including completed sales and mortgages approvals, continue to be broadly stable. Meanwhile for buyers, important affordability measures – such as wage growth and interest rates – still look favourable.
"Looking ahead, we expect activity levels and price growth to remain subdued while the current period of economic uncertainty persists."
According to the RICS new instructions to sell in September were effectively flat for the third month in a row.
The Halifax's monthly assessment of house price growth has fluctuated throughout the year, recording as much as a 2.9% increase in March.
Marc von Grundherr, a director at estate agency Benham & Reeves, said: "Various indexes of late have not only contradicted each other but often contradict themselves month-on-month. The numbers have bounced around like a beach-ball on a bungee rope since the beginning of the year.
"The fact that the year-on-year numbers are still positive quite honestly defies the gravity that the current political fracas should otherwise be dictating. A post-Brexit bounce? We live in hope."