New Economics Foundation attacks strategy of selling to highest bidder
Less than 3% of homes to be built on public land that has been sold to developers will end up being for genuinely affordable social rent, data published today reveals.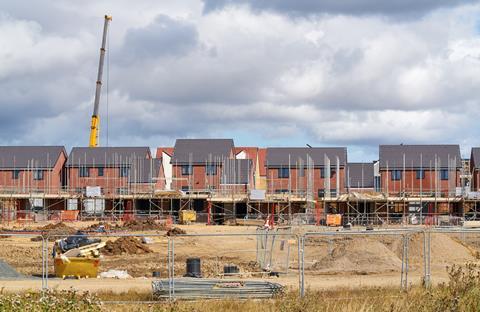 The left-leaning New Economics Foundation (NEF) think-tank said the release of figures published by the government last week was welcome, but the data revealed a poor outlook for those in need of affordable housing.
Its analysis showed that of plans for 131,000 homes on public land sold since 2011, just under 20,000 would be deemed affordable and 3,410 would be let for social rent.
The government was aiming to release enough land for 160,000 homes by this year as part of a five-year programme, but it confirmed last week that it had missed this target.
The NEF said that only 15% of homes built on public land under the scheme would be classified as "affordable housing".
Hanna Wheatley, senior researcher at the NEF, said building social homes should be a priority for the government.
She added: "With public land, the government has a real opportunity to meet this need. But so far, they have made limited effort to influence what happens on public land, instead selling to private developers who build unaffordable homes.
"Public land should be used for public benefit and not sold to the highest bidder."
Citing research by consumer group Which? the foundation said that in London, shared ownership – classified as a form of affordable housing – was still accessible to households that earned as much as £90,000 a year.