Housing quango to buy schemes in Harrogate for more than 800 homes
Housing quango Homes England has bought two stalled sites in and around Harrogate on which it plans to build more than 800 homes.
The purchases include the 28ha Bluecoat Park site in Harrogate, which has an outline permission for 450 homes that is due to expire this month.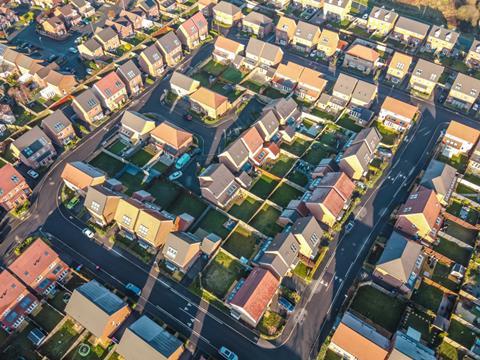 The other site is the 23ha West Lane site in Ripon, for 390 houses, which was allocated in the council's adopted local plan in March 2020.
Homes England said both sites had stalled due to the associated enabling costs of bringing them forward, and the risks associated with planning permissions due to lapse imminently.
In the middle of last year it was reported that Barratt had pulled out of a deal with landowner Gladman to build out the West Lane site in Ripon.
The quango said it will submit a new planning permission for the Bluecoat Park site "later this year".
The purchases follow the submission by Homes England last September of redevelopment plans for the nearby Ripon Barracks to provide up to 1,300 homes, a primary school, sports pitches, a dedicated employment zone and local retail facilities.
Stephen Kinsella, chief land and development officer at Homes England, said the move demonstrated the agency's commitment to step in, unlock land and get new homes built where they are most needed.
He said: "Following unsuccessful attempts by the market to deliver these sites, our intervention means these homes will be delivered sooner and with high standards of design."
Christopher Pincher, the housing minister, said the purchases were "fantastic news for Harrogate".