Industrial buildings need to be demolished before construction work can start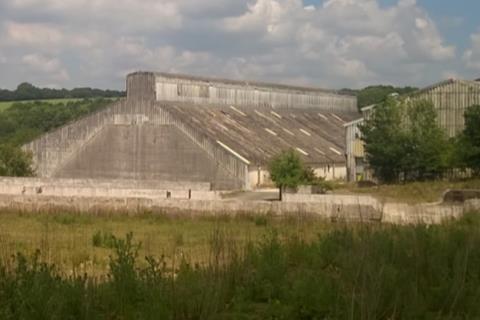 Homes England hopes to submit an outline planning application this summer for a proposed scheme to build 550 homes on a former industrial site in Plymouth.
The government's housing delivery agency has appointed Cognition Land and Water as contractor to demolish a number of large derelict buildings covering 30,000m² at the Marsh Mills former china clay drying site, before delivering the new homes at Coypool Park.
Hazardous materials will also need to be cleared away from the site before the homes, community facilities and nearly 12ha of improved woodland can be put in.
Paul Britton, senior development manager at Homes England, said: "Coypool Park is our flagship housing project in Plymouth as it redevelops a derelict site and will deliver much needed housing that is enhanced by its woodland setting whilst being only a 15-minute bus ride into the city centre."
Homes England said it would "continue to consult stakeholders and local residents about development proposals over the coming weeks ready for an outline planning application to be submitted in July 2019".
LDA Design is leading the planning and masterplanning for redevelopment.