Questions raised over Persimmon's three and four-star scores despite serious construction failings
The Home Builders' Federation has defended itself after its star rating system was criticised by the independent report into build failings at Persimmon, which said it did not measure the quality of homes produced.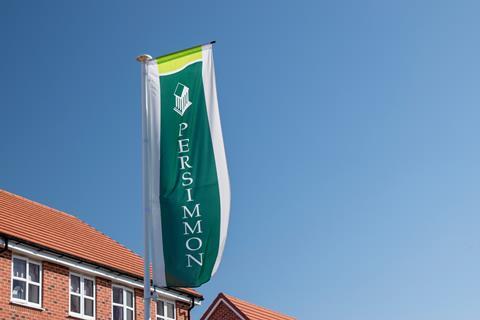 Tuesday's independent report into problems at Persimmon, by Stephanie Barwise QC of Atkins Chambers, found there was a "clear disconnect" between the HBF's star-rating system and the quality of build.
In recent years the housebuilding industry has cited improving scores in the HBF's annual customer satisfaction survey as evidence that the quality of construction is improving following build problems as the market rebounded after the financial crisis.
According to the most recent survey, published in March, 87% of new-build home buyers would recommend their builder to a friend, up from a low of 84% in 2016.
But Barwise's report said the rating was simply "a measure of quality as perceived by the customer shortly after completion, rather than a measure of the true quality and safety of the build".
Because of this, she concluded that "if Persimmon does want to be, and be known as, a builder of quality homes, its aspirations cannot be realised simply by achieving a four or five-star HBF rating".
Indeed, she said this was underlined by the fact that an unnamed Persimmon subsidiary, which exhibited the highest incidence of build failures, actually achieved the HBF's five-star rating.
The report found this was "a clear demonstration of the disconnect between the award of stars via the HBF survey and true (as opposed to perceived) build quality".
The HBF star ratings are based on a survey of customers taken eight weeks after sale completion and do not involve any technical or independent assessments of build.
Former Riba president Ben Derbyshire, chair of architect HTA, said the fact that Persimmon had achieved three and four-star ratings under the system while these build failures were happening raised the question of just what attributes the star rating system was intended to reflect.
In response, an HBF spokesperson said its customer satisfaction survey had never purported to be a rating of build quality, but that its existence had nevertheless driven quality improvements.
He said: "The star rating system is an accepted barometer of how homebuilding companies are performing and has led to a step change in how the industry provides customer service." He added that it took results from 100,000 home sales, was independently reviewed and audited by academics.
"It is not intended to be a technical check on the house," he said. "There are a range of other checks carried out on a new-build home, by the builder and external bodies, to ensure the home is built to the requisite building standards."
However, on publication of this year's survey results in March, HBF executive chairman Stewart Baseley said: "There has been a huge focus on quality and service across the industry" and this was "reflected by successive annual improvements" in the survey scores. This implied that it was measuring quality, at least in part.