Rented housing developer exchanges contracts on £128m city centre deal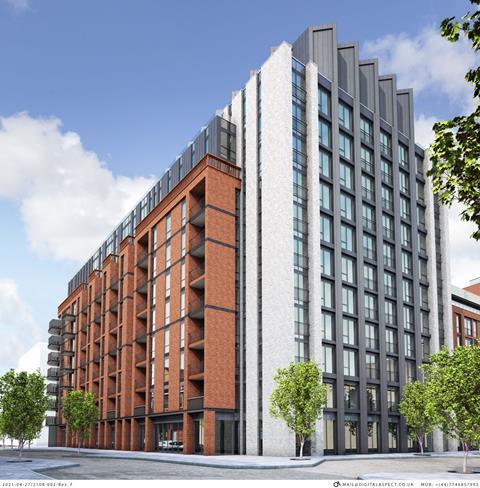 Grainger has exchanged conditional contracts to forward fund the build-to-rent element of the second phase of 'Redcliff Quarter' in Bristol.
In this phase, 374 private rented homes will be built as well as 94 affordable homes and six commercial units.
The developer has agreed to acquire the scheme from Redcliff MCC LLP, backed by ICG Real Estate in partnership with Madison Cairn. Winvic Construction Limited has been appointed as contractor for the scheme. Winvic built Grainger's Brook Place development in Sheffield and is also delivering the Copper Works in Cardiff for Grainger.
The news comes after the rented housing developer said in 2020 it planned to double the value of its private rented housing portfolio over the forthcoming five years.
It now has 9,793 operational rental homes and a further 9,962 build-to-rent homes in its £2.4bn pipeline. The latest Bristol acquisition, for £128m, will be Grainger's third build-to-rent scheme in the city.
Helen Gordon, chief executive of Grainger, said: "We are very pleased to acquire our third build-to-rent scheme in Bristol which will further strengthen our city cluster, bringing our total investment in the city to nearly 900 homes when complete and driving operational efficiencies, whilst also enabling us to deliver 94 new affordable homes via Grainger Trust, our in-house affordable housing arm."
The Redcliff Quarter scheme, which is located in the central Redcliffe district of Bristol, also includes 5,900 sq ft of inside residents' amenity space; 21,200 sq. ft of external amenity space and 8,500 sq ft of commercial space.
Work is expected to begin on the site in the third quarter of this year with the aim of the whole scheme completed by early 2025.
Grainger's other sites in Bristol include Hawkins & George, made up of 194 build-to-rent homes, and Millwrights Place, comprising 231 build-to-rent homes when complete in early 2024.