Housing Forum said political leadership is essential
The Housing Forum has called on the next government to create a secretary of state for housing to signal its commitment to solving the housing crisis.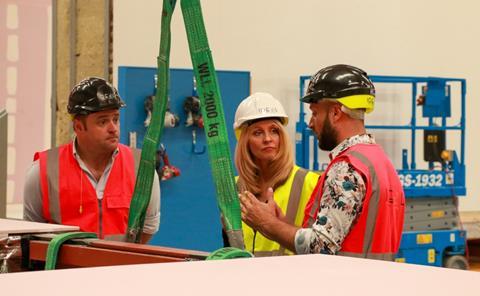 As part of its manifesto entitled "A Quality Home for All", the forum, which represents more than 150 private and public sector firms and organisations across the housing supply chain, said political leadership was "essential to deliver change".
It said a specific cabinet post for the housing brief would show the government of the day was serious about tackling the shortfall in homes across the country.
The current housing minister, former TV presenter Esther McVey (pictured), is the ninth to hold the post in the past nine years.
The forum also urged politicians and housebuilders to form an effective working partnership to deliver more homes, and demanded the sector be future-proofed, given the "clear need to modernise the construction sector in line with the Farmer report".
It called for the construction of "a far higher number of affordable homes", the restoration of balanced housing markets, and suggested clients should be incentivised to commission more jobs utilising digital technologies to help ramp up the use of modern methods of construction.
Stephen Teagle, the forum's chairman, said housing was a national priority and as such merited a cross-party approach.
"Our manifesto, alongside political leadership at all levels of government, could make a real difference to people's lives and the country's economy over the course of the next Parliament and beyond."
"We're writing to candidates across party lines, asking them to support our principles, work with our members and resolve the housing crisis."
The British Property Federation (BPF) also urged the next government to up its game around housing and invest nearly £13bn annually in a social housing programme.
And the BPF said VAT on residential repairs, maintenance and management should be reduced or scrapped altogether.