Housing secretary delivers on threat to reveal firms he says lack plan to replace dangerous ACM
A landlord with links to the aristocratic Astor family is among those which the government says have failed to make sufficient progress replacing dangerous cladding on private residential tower blocks.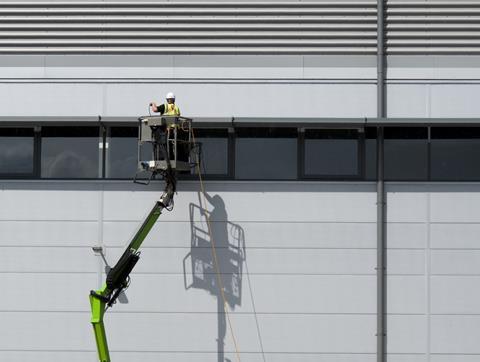 The ministry of housing published the names of five landlords which it said had responsibility for tower blocks with dangerous Grenfell-style ACM cladding, "where at least one of their buildings does not yet have a plan in place" to complete its removal.
The list included Adriatic Land 3 Ltd, which is part of a group of freehold companies administered by the Long Harbour business run by William Astor, heir to the Astor family title and brother-in-law to former prime minister David Cameron.
A spokesperson for HomeGround, which manages tower blocks on behalf of freeholder Adriatic Land 3, accused the government of making an "inaccurate" announcement, which it said came despite "constructive dialogue" over the issue with officials at the housing ministry
As well as Adriatic Land 3, the department said the following landlords did not have a plan in place to replace dangerous cladding:
Chaplair Limited
Grangewalk Developments Limited
RMB 102 Limited
STG Management (London) Limited
RMB is thought to be part of another significant freehold fund, E&J Estates. The government said its list only included firms where naming them did not allow identification of the individual block in question, and where the freeholder had not started tendering for works to improve the blocks. The government said it will update the list "periodically".
Housing secretary Robert Jenrick had threatened to make the move in the House of Commons last month, following sustained criticism over the lack of government action on tower blocks with unsafe cladding in the wake of the Grenfell Tower fire.
Jenrick said on 20 January: "Inaction must have consequences. From next month, I will name those responsible for buildings where remediation has not started and remove them from the public list only when it has."
According to government figures there are 310 high-rise blocks which are yet to have dangerous ACM cladding replaced. Of these, 44 do not have a detailed plan for how they are going to tackle the issue.
However, the HomeGround spokesperson said Adriatic Land 3 had already provided £791,128 to cover immediate costs for fire safety works for the tower block it owned, that it was in "ongoing and delicate negotiations with the construction company that built the building regarding a potential solution," and that it had made an application to the government's cladding fund.
He said: "We are disappointed and surprised that the Government has chosen to publish this inaccurate statement.
"Residents, managing agents and freeholders have all been clear that this Government needs to step in and address what is clearly a systemic, regulatory failure on the part of successive Governments over many years. Naming and shaming building owners, who are committed to fixing these buildings as quickly as possible, is completely counterproductive."
It is not clear what impact if any the publication of the list will have, given the protracted difficulties faced by landlords and leaseholders in agreeing who is liable to pay the cost of remediation works. Sebastien Kelly, of lobby group Leasehold Knowledge Partnership, said the list was a "smokescreen to the government's own incompetence" on the issue.
He added: "The government has said it expects landlords to do the decent thing to get it out of its own mess."
Nigel Glen, chief executive of the Association of Residential Managing Agents, said the list missed the wider point of the many buildings covered in dangerous cladding other than ACM. ARMA published research yesterday which claimed that up to half a million people might be living in tower blocks clad with unsafe material.
He said: "It's a distraction that doesn't solve the wider problem, but nor does it even solve the problem for the residents on the blocks affected. It's the leaseholders who are obliged to pay but can't afford the work."
However, at the time of Jenrick's statement Labour's shadow housing secretary John Healey applauded the housing secretary for promising to name and shame landlords who had not taken action. He called for the list to be published sooner.
"Why wait a month to name and shame block owners who will not do the work?" he asked. "Why not do it now? In fact, why did he not do it in June, when I previously called for him to do so?
"And why has he not restated to the house that June 2020—fully three years on from Grenfell—is the government's hard deadline for the full removal and replacement of ACM cladding from all tower blocks in this country?"