Financial support for council plans will be split between 21 new locations
The housing ministry this morning pledged £6m to help councils work up plans for new garden towns and villages. These are ultimately intended to deliver an additional 200,000 homes.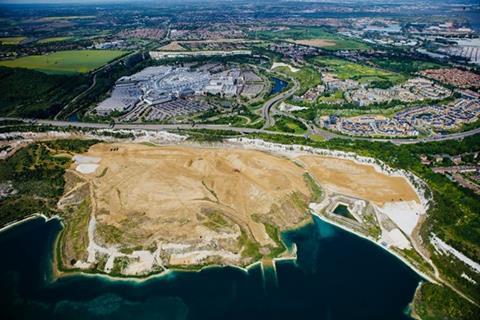 The £6m will be shared between 21 garden towns and villages, equating to an average of £330,000 each.
Wynyard, a, 6,800-home development in Durham, is the latest to receive government support and has received £150,000. It is destined to become the largest new settlement in the North-east.
Housing minister Esther McVey said the cash would help to deliver "new vibrant garden communities", supporting the construction of homes for tens of thousands of families.
Tees Valley Mayor Ben Houchen said the proposed garden community would take pressure off nearby towns threatened by "excessive building, which is changing the character of our villages and towns for the worse and proving to be a real headache for residents".
He said: "This announcement is more evidence that this government is listening to the concerns of people in this region and acting upon them."
The ministry also said it will allocate £1.9m to support the development of neighbourhood plans.
The 21 plans to receive a share of the funding are:
Aylesbury
Bicester
Didcot
West Oxfordshire
Harlow & Gilston
North Essex
Dunton Hills
North Northants
Tresham
Otterpool
Taunton
Basingstoke
Culm
Halsnead
Handforth
Infinity
Long Marston
Longcross
St Cuthbert's
Welborne
West Carclaze