Housing secretary hints at timetable to resolve "terrible" situation
Michael Gove has said he wants to withdraw controversial guidance which has made lenders reluctant to lend on smaller tower blocks "before Christmas"
The housing secretary yesterday gave parliament the first indication of a timetable for the withdrawal of its Consolidated Advice Note (CAN) – a piece of guidance which said External Wall Fire Review Forms (EWS1) forms are required on all blocks under 18 metres in height. The continued existence of the CAN has been a major barrier to lenders and valuers updating their practices to no longer require EWS1 forms as now desired by ministers.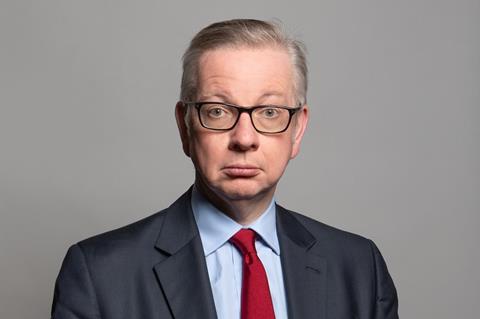 Gove, speaking in front of the housing, communities and local government committee, said: "I want to do that [update the guidance] before Christmas. Because we know that the Building Safety Bill will be having its report stage ideally before then."
Gove said the issues around the guidance and EWS1 forms are part of a bigger "connected" set of issues which need to be looked at simultaneously.
He said people are owed an explanation of how each "interconnected parts of this terrible situation are going to be addressed.
He said: "If we're saying through new advice that the risk is less than we feared in some particular areas, then people need to know 'okay, and are you actually dealing with those which are truly risky in an appropriately urgent way'?
See also>>How are lenders responding to the government's EWS1 form announcement?
"And are you really relieving individuals who don't have to spend the amounts that you've been talking about of that burden." EWS1 forms were created by the Royal Institution of Chartered Surveyors to improve fire safety information about buildings.
Gove also said that he believes leaseholders should not have to pay anything towards the costs of fire safety remediation and has "paused" to look again at the issue, which he admits is complex. Under a package announced by former housing secretary Robert Jenrick in January leaseholders are being offered loans to remove cladding from buildings between 11 and 18 metres in height
Gove said: "The ultimate ownership of some of these properties is extremely hard to discern and that the developers and others who may have been responsible in the first place for the decisions may have done this work through special purpose vehicles, they may have done this work through corporate structures that are deliberately opaque, that might all be true.
"But to say, 'that's too hard, we are not going to do that, the easy people to sting are the leaseholders, I think is wrong."