Firm says more increases likely after recent double-digit rises
Brick manufacturer Forterra said income last year was close to pre-pandemic levels but warned customers that more price rises are likely to come their way.
Turnover will be around £370m when it reports its results this spring, a rise of 27% on the 2020 number and just 3% below the £380m it posted in 2019.
In a trading update this morning, the firm said revenue was only off the 2019 figure because of the closure of its precast concrete factory and the impact on the output of its bespoke products.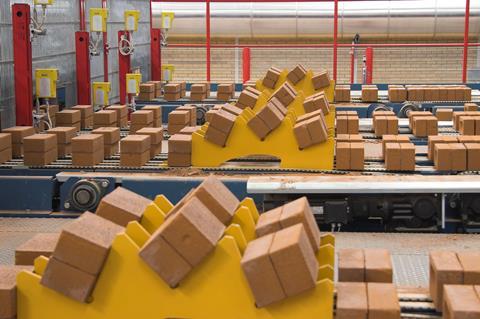 But the brickmaker warned that further price rises were coming on its products after double-digit hikes at the end of last year and earlier this month, adding that "management [was] continuing to review the cost landscape before determining when further price increases will be applied".
The firm has blamed the increases on the rising costs to make its bricks and blocks, such as escalating energy prices, and chief executive Stephen Harrison added: "We remain watchful of further inflationary cost pressures and we will apply further price increases as necessary."
In its interim results last July, the firm said the new build and repair and maintenance markets had driven the post-pandemic recovery with Forterra adding that it wanted a bigger slice of the 400m bricks-a-year residential, commercial, schools and hospitals sectors, around 17% of the UK brick market.
See also>> Materials woes not over despite easing pressure, construction bosses warn
See also>> Is construction ready for a full-blown energy costs crisis?
Forterra has already announced that it is ploughing £27m into its 30-year-old Wilnecote factory in Staffordshire which will be spent on a new kiln, dryers and handling equipment. It is also building a new £95m brick plant at Desford, Leicestershire, which is due to finish later this year, and Harrison said: "We expect 2022 will be an important year as we prepare for a step change in output and financial performance from early 2023."
Forterra, which said it was planning to return £40m to shareholders, will release its 2021 results on 10 March.