Mayfield development near Piccadilly station includes 1,500 homes and first new park since 1926
U+I has revealed the first images of its £1.4bn Mayfield development in Manchester. The developer is set to deliver 1,500 homes, a 650-bed hotel and 1.7 million ft² of office space.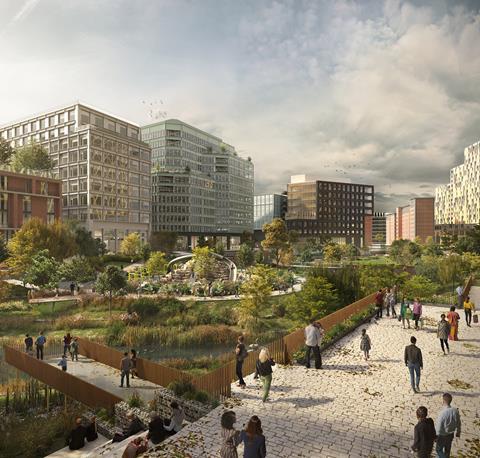 Designed by Studio Egret West, the scheme directly opposite Manchester Piccadilly station is being developed by a joint venture called the Mayfield Partnership and comprising U+I, Manchester City Council, Transport for Greater Manchester and LCR.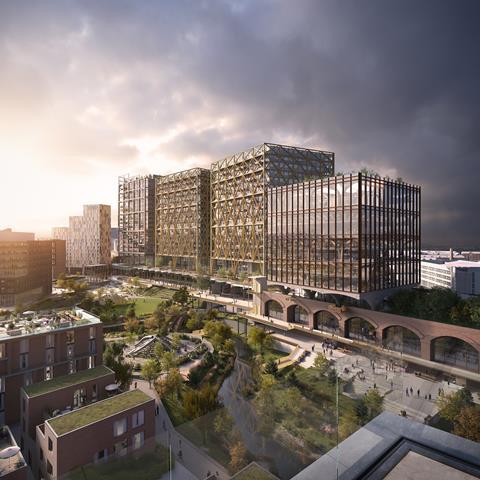 The partnership says the scheme will create 15,000 jobs and a six-acre park. This would be the first new public park in Manchester since 1926, when Wythenshawe Park was given to the city.
An application for the first phase of development, which includes the park, office buildings and a multi-storey car park, was submitted to Manchester City Council in October.