HBF writes to government calling for an immediate update to software used to calculate energy efficiency in new homes
Fears are growing of a possible housebuilding hiatus as it emerged that finalised government-developed software used to ensure homes are compliant with building regulations has not been made available in time ahead of next month's strengthening of energy efficiency rules.
Part L and Part F of the building regulations will be updated on 15 June, meaning homes being built after that date will have to achieve an overall reduction in emissions of 31% on existing regs, and will have to be better ventilated. Part O, a new regulation on overheating, will also be introduced.
The House Builders Federation (HBF) wrote to the government this week saying it had been told by software and testing houses that the finalised SAP software, into which housebuilders enter the details of each home to ensure they are compliant with the new energy efficiency regulations, is not now expected be available until after the regulations come into force. The letter warned that house builders could end up building and selling homes that do not meet the standards if the software is not updated in time.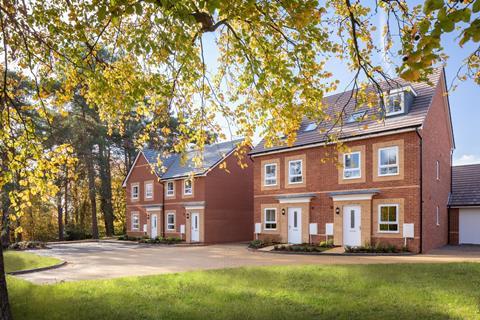 The letter comes nearly a year after the HBF wrote warning of the same issue, to which the government wrote back saying the development and testing of the updated SAP was being "accelerated".
In a recent briefing document produced for the Department of Levelling Up, Homes and Communities (DLUHC) the HBF said there was also a danger firms would delay developments given there was a risk the software could produce the wrong calculations. This could be particularly costly for smaller builders, the umbrella-group said.
The briefing said there would be "high impact" for plots where work was started after 15 June, which it said currently "can not be started", and will have a "disproportionate impact for SMEs".
Neil Jefferson, managing director at HBF, wrote in his letter yesterday that HBF members were preparing for the new regulations in four weeks time and were "attempting to model dwelling specifications and house type portfolios on software that is neither tested or verified. This presents significant risks to them".
See also>> Five things you need to know about the Future Homes Standard
He said: "We have recently been advised by various testing and software houses, home builders and energy assessment consultants that the finalised software in its completed form will not be available until mid-June this year at the earliest."
The letter was addressed to Ben Rimmington, director general of net zero buildings and industry at the Department for Business, Energy and Industrial Strategy (BEIS) and Richard Goodman, director general of building safety, Grenfell and net zero at DLUHC.
Jefferson noted in his letter that the Future Homes Hub, an independent group from across the industry, collaborating to meet the Future Homes Standard, was to meet with the government, and called for the HBF to also be allowed time to talk with civil servants.
Edward Lockhart-Mummery, chief executive of Future Homes Hub, said it was "clearly a concern" that the SAP would not be ready on time.
He said the government "is working against the clock, aiming to make SAP available by 15 June". The Future Homes Hub is working with the government to communicate the release arrangements for the software, Lockhart-Mummery said. It is also talking to the government about how changes to SAP can be done differently next time, to make sure it is "available early enough for homebuilders to plan compliance with the building regulations".
The HBF wrote on 8 July last year warning that the SAP software had to be introduced in an "essential timely" way in advance of the building regulation changes.
It received a letter back from the government saying it was working with the Building Research Establishment, SAP software developers and accreditation schemes to "accelerate the development and testing of the updated SAP 10.2 software and to ensure a reasonable time period between the updated software being available and the uplift to Part L coming into force."
An HBF spokesperson said the body did not have confidence that deadlines will be met.
Neil Cutland, consultancy director at consultant Sava, said he had "some sympathy" with house builders if the software was not ready yet.
However, the chair of the Good Homes Alliance, Lynne Sullivan said she had faith the SAPs system would be up and running soon. She said she believed even if the software wasn't ready for the 15 June it would be soon after. "It's only a matter of a week," she suggested.
Sullivan believed it was more important for the government to be clear on when SAP 11 would come out, which will be used for the Future Homes Standard carbon net zero emmissions for 2025. The changes to the regulations next month were "only an interim", she pointed out. She suggested SAP 11 should be ready this year and the government should be giving clarity on a timeline for its roll out this year.
The DLUHC has been contacted for comment.