Global engineering services company Stantec's acquisition of consultancy Barton Willmore is expected to complete at the start of next month.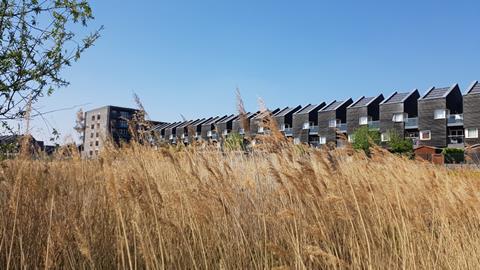 International sustainable engineering services company Stantec is buying the UK's biggest planning consultant, Barton Willmore for an undisclosed amount.
The transaction is expected to complete early next month for the consultancy, which has more than 300 experts employed across the country. The financial terms of the deal have not been disclosed.
Iain Painting, senior partner at £29m-turnover Barton Willmore, said: "Both Stantec and Barton Willmore are passionate about drawing on our shared expertise to deliver sustainable and lasting projects that improve communities around the world. By combining our respective technical and creative capabilities, plus our extensive collective strategic understanding, we believe we can deliver a real step-change to the UK market." said Iain Painting, senior partner at Barton Willmore.
Mark Sitch, fellow senior partner at Barton Willmore, added that Stantec's cultural values "mirror our own".
"We look forward to seeing how these integrated teams can transform project solutions for our clients across the UK and beyond," Sitch said.
Cath Schefer, Stantec's chief operator officer, global, said: "Barton Willmore's master planning and urban design capabilities greatly enhance our ability to drive innovative solutions for clients across the globe."
Barton Willmore was founded in 1936 and its 300 employees include town and master planners, urban and landscape designers, architects and environmental planners, and claims to be the UK's largest planning consultant. Its headquarters are in Reading, but it has offices in Birmingham, Bristol, Cambridge, Cardiff, Edinburgh, Glasgow, Kings Hill, Leeds, London, Manchester, Newcastle and Southampton.
See also>> How to build 5,000 homes in Middle England – and keep the neighbours happy
According to accounts filed at Companies House it made a pre-tax profit of £8.1m for the year to March 2021 on turnover of £28.7m, despite reducing in size in response to the covid crisis.
The consultancy is the lead consultant delivering more than 5,000 new homes through the Linmere New Community in Bedfordshire and for the new community at Barking Riverside in London, which will see 10,800 new homes built.
It is also working on a residential development on underused land close to Bristol Zoo and an urban regeneration scheme for Birkenhead Town Centre.
In the past few years, Stantec has already acquired development and infrastructure consultancy Peter Brett Associates and scientific environmental consultancy firm ESI Consulting.
The Barton Willmore deal will bring Stantec's number of team members in the UK to above 2,500.