More than half a million retirees living in PRS homes could struggle to pay their rent in 20 years' time, report says
Rising rents could soon see hundreds of thousands of elderly tenants forced out of their privately rented homes, warns the All-Party Parliamentary Group for Housing and Care for Older People.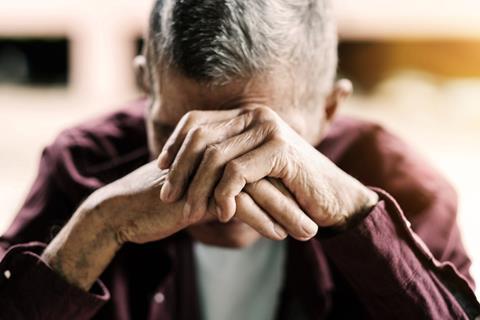 In a new report the APPG warned pensioner poverty could surge over the next 20 years as rents became unaffordable.
Research for the APPG showed if private rents rose at the same rate as earnings over the next two decades more than 630,000 older people households could struggle to meet the cost of staying in their homes.
According to homeless charity Shelter private rents in England rose an average 60% faster than wages between 2011 and 2017 and the APPG said many of the 1.5 million pensioners renting in the private sector by the mid-2040s would be paying up to 80% of their pension in rent.
The APPG's inquiry into older people in rented homes reckoned that 1.1 million low-cost rented homes would be required by the late 2040s and called for a national plan for renting into old age.
Lord Best, the crossbench peer who chaired the inquiry, said action was needed to avoid "sleepwalking" into a situation where thousands of older people found themselves in insecure tenancies which they could not afford.
"We urgently need a national strategy for renting in later life. This must include a plan to build more low-cost rented homes, and a programme of investment in care and support to prevent a housing catastrophe for the pensioners of the future.
"Social housing providers are the key players in this. But their current programme of around 3,000 homes a year for older people will be not be enough even to help the existing social housing tenants who need to downsize in older age and release family homes for the next generation," Best said.
The peer argued the government's National Strategy for meeting the need for affordable retirement accommodation had to acknowledge the need for a shift from renting in the PRS to renting in the subsidised/social housing sector in order to head off the severe problem caused by a mismatch in the private rented sector between retirement incomes and rent levels.
And the report stressed that councils and housing associations had to give greater priority to older people, as well as elderly PRS tenants being given greater security of tenure.
Peabody chief executive Brendan Sarsfield, who was part of the inquiry, said the private rented sector simply wasn't a solution for older people.
"The broken housing market and failure of past governments to adequately fund social housing means that we are going to see many older people struggling to pay the rent.
"Investment now, both in capital grant and revenues to provide support services, could head off this crisis before it is too late," Sarsfield added.