Winners include Vistry, Engie and United Living
Seven housebuilders have claimed spots on a £500m housing and regeneration framework.
Dudley council's housing development and regeneration framework is set to run for four years.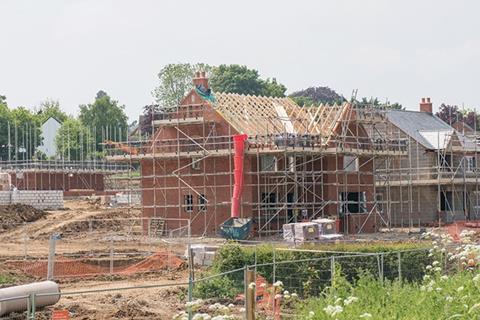 Vistry and Engie both claimed spots on both the two highest value lots, which cover work on large and intermediate sites and supported housing projects.
The pair are joined by Jessup Brothers and United Living on both lots.
Lot four, which is for large sites and worth £200m, will be used for schemes that have more than 100 units or are worth more than £20m. Firms will be appointed via mini-competitions for each job.
Jessup Brothers is the only firm to have a place on all four lots.
Lot one covers projects on micro sites, while lot two is set to be used for schemes on small sites.
Development and regeneration framework (2020-2024)
Lot
Description
Value
Contractors
1 - Micro sites
Covers developments:

(a) up to and including six units in size, irrespective of value; and
(b) up to £1m in value, irrespective of the number of units.
Works in lot one may also include the conversion of existing buildings into new housing.

£30m

James Wilkes
Jessup Brothers
J Harper and Sons

2 - Small sites
Covers developments:

(a) in-fill sites of between seven and 30 units (inclusive) and over £1m (but with no upper value limit); and
(b) other schemes from £1m up to £5m in value.
Works in lot two may also include the conversion of existing buildings into new housing.

£110m

Jessup Brothers
J Harper and Sons
Taylor French Development

3 - Intermediate sites and supported housing
Covers:

(a) all developments for or which include sheltered housing (irrespective of size or value); and
(b) all developments of over 30 units (or not on in-fill sites but with a value over £5m) up to a maximum of 100 units or £20m in value, irrespective of the number of units.
Work in lot three may also include the conversion of existing buildings into new housing.

£160m

Engie
Jessup Brothers
United Living
Vistry

4 - Large sites
Covers developments on large sites:

(a) over 100 units in size, irrespective of value; or
(b) £20m or more value, irrespective of the number of units.
Works in lot four may also include the conversion of existing buildings into new housing, estate regeneration or configuration and the refurbishment or flatted developments.

£200m

Engie
Jessup Brothers
United Living
Vistry